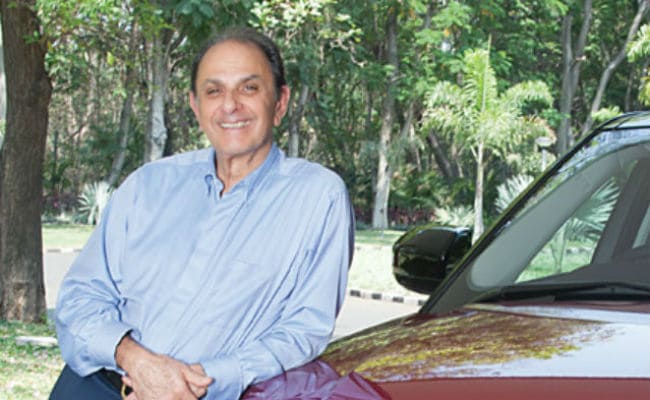 Mumbai:
Nusli Wadia, a former independent director on the boards of Tata Motors Ltd and Tata Steel Ltd, has filed a defamation case against holding company Tata Sons and 11 of its board members and executives.
Wadia said Tata Sons and the individuals cited, including patriarch Ratan Tata, had defamed him "by printing, publishing and circulating per se false, frivolous, baseless, incorrect, libellous and defamatory material concerning the Complainant."
The former director added the actions had tarnished his reputation and "caused distress, hurt and humiliation, as well as pecuniary loss, social disadvantages, injury to feelings, mental pain and suffering to the Complainant."
Wadia said he would pursue criminal charges of defamation, as well as abatement and "criminal action with common intention" violations that could be punishable by imprisonment for up to two years, or a fine, or both.
Tata Sons declined to comment saying it was yet to see the petition, a copy of which was seen by Reuters. The individuals named were not immediately reachable.
Wadia had been expected to take legal action after he was ousted from the boards of Tata Motors and Tata Steel this week. He is expected to be ousted from Tata Chemicals Ltd later on Friday.
The outspoken director has roiled boards of the $100 billion salt-to-software conglomerate by publicly backing Tata Sons' former chairman Cyrus Mistry, who was ousted in November, sparking an acrimonious battle.
Mistry has accused Tata Sons of mismanagement and corporate governance failures, allegations which Tata Sons has refuted.
Mistry resigned from the boards of Tata Group companies earlier this week and filed a petition with the National Company Law Tribunal to either replace Tata Sons' current board, or appoint a retired Supreme Court judge as non-executive chairman.
At an extraordinary general meeting of Tata Chemicals' shareholders on Friday evening, Ratan Tata thanked them for their "overwhelming" support.
"The group has been there for a 150 years. It has been based on governance and fair play," Tata said. "I think the truth will prevail whatever the process may be, however painful it may be."
© Thomson Reuters 2016
(This story has not been edited by NDTV staff and is auto-generated from a syndicated feed.)