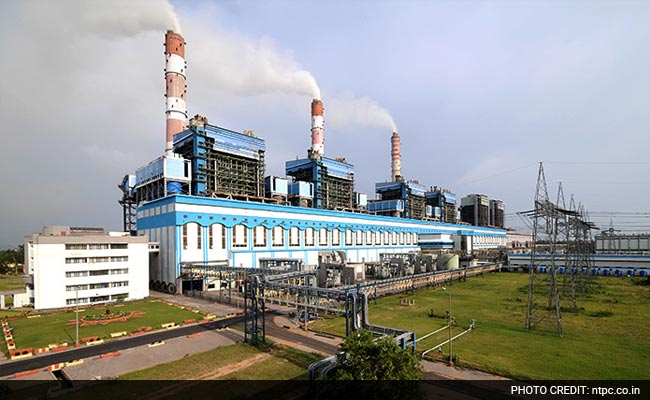 Share price of NTPC edged marginally higher on Thursday, September 2, a day after the company's renewable energy arm secured new solar projects in Madhya Pradesh. On Thursday, NTPC opened on the BSE at Rs 115.35, touching an intra day high of Rs 116.65 and an intra day low of Rs 115, throughout the trading session today. On September 1, the state-owned power major announced that NTPC REL received a letter of award (LoA) for 325 MW solar projects in Madhya Pradesh.
In a statement, NTPC said that the company received the LoA from Madhya Pradesh Chief Minister Shivraj Singh Chauhan for solar projects in the Rewa Ultra Mega Solar Limited at Shajapur Solar Park in the state. The minister presented the letters of award for the solar projects in Shajapur, Agra, and Neemuch solar parks with a capacity of 1,500 MW. Indian Railways and state-owned distribution companies will purchase power from these projects.
NTPC's renewable energy arm had won a capacity of 105 MW worth Rs 2.35/kWh, and a capacity of 220 MW worth Rs 2.33/kWh in the Rewa Ultra Mega Solar Limited's auction held on July 19, 2021, for 450 MW of Solar Projects at Shajapur Solar Park.
With this, the country's largest power utility has achieved 4.4. GW capacity through the Tariff Based Competitive Bidding or TBCB.
Recently, the government enterprise started commercial operation of the 800 MW second unit of the Darlipali Super Thermal Power Station in the Sundargarh district of Odisha.
The state will receive 50 per cent of the power generated by the Darlipali project, while the remaining will be sold to Jharkhand, Bihar, Sikkim, and West Bengal.
On Thursday, September 2, shares of NTPC settled 1.04 per cent higher at Rs 116.55 apiece on the BSE.