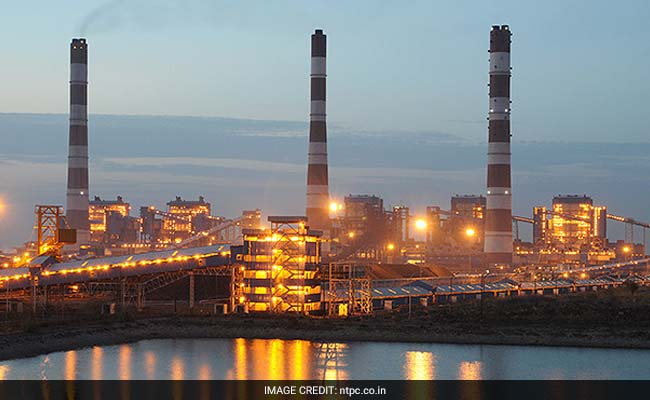 Share price of NTPC gained more than three per cent on Thursday, December 30, after the state-owned power major announced that its renewable energy arm - NTPC Renewable Energy Ltd (NREL) - will float a global engineering procurement and construction tender.
The global tender is for setting up a 3GW renewable energy project with a battery storage system worth around Rs 15,000 crore by February 2022, according to news agency PTI.
On Thursday, shares of NTPC opened at Rs 123.40, registering an intra day high of Rs 127.85 and an intra day low of Rs 122.35, throughout the trading session today.
"The NREL has decided to float a global tender or RFP (request for proposal) for a 3GW renewable energy project (like solar and wind) with battery energy storage system in the next two months (by February 2022). This entails an investment of about Rs 15,000 crore," a senior official told PTI.
The development assumes significance given India's target of having 175GW of renewable energy by 2022, including 100GW of solar and 60 GW of wind energy. As of November 30, 2022, India's renewable energy capacity - excluding large hydro plants - is 104GW, including 49GW solar and 40GW of wind energy, according to a Central Electricity Authority (CEA) report.
NREL - a 100 per cent subsidiary of NTPC, currently has a renewable project portfolio of 3,850 GW, of which, 970 MW projects are under construction and 2,880 MW projects have been won and are in different phases of implementation.
NREL is set to realise its target of having 60GW renewable energy. The renewable energy capacity of the NTPC is envisaged to be 45 per cent of its total 130 GW installed generation capacity by 2032. The plan to have 60 GW RE capacity by 2032 would entail an investment of Rs 2.5 lakh crore.
On Thursday, NTPC settled among the top gainers on the NSE, with its shares closing 2.68 per cent higher at Rs 126.45 apiece.