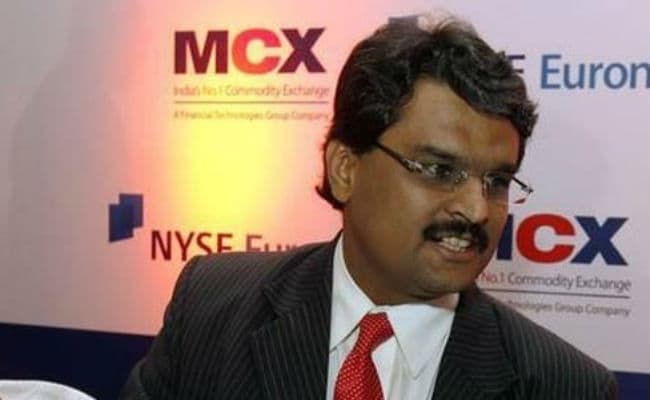 Mumbai:
Stepping up action in the Rs 5,600-crore NSEL money laundering case, the Enforcement Directorate on Friday attached assets worth Rs 1,170 crore of Financial Technologies India Ltd (FTIL).
The agency said it has issued a provisional order under the Prevention of Money Laundering Act (PMLA), attaching bonds and securities worth Rs 1,065 crore (Rs 1,140 crore market value) and Rs 30 crore balance kept in a private bank in Mumbai of FTIL, now known as Ms 63 Moons Technologies Limited.
"National Spot Exchange Limited (NSEL) had laundered proceeds of crime to the extent of Rs 1,102.03 crore and Rs 236.05 crore and these proceeds of crime have been placed, channelled, layered and integrated by NSEL in the form of personal, operating and financial expenses.
"Total value of properties attached is Rs 1,170 crore approximately. Ms 63 Moons Technologies Ltd was earlier known as FTIL which holds 99.99 per cent of shares of NSEL," it said in a statement.
The ED, along with the Economic Offences Wing (EOW) of Mumbai Police, had registered a criminal case under the PMLA in 2013 to probe the case.
While the agency had last March filed a 20,000-page charge sheet against NSEL and 67 others in a court, alleging NSEL funds were laundered and "illegally ploughed into purchase of private properties", it today said the firm was "fully responsible for the functioning of NSEL and Board of NSEL, consisting key management personnel of FTIL, allowed to continue to trade in spite of repeated defaults deliberately towards non existence of the stock."
"Thus, the gross income to the tune of Rs 1,112.03 crore earned by NSEL is nothing but proceeds of crime," it added.
The agency had recently made a few arrests in the case including that of FTIL founder Jignesh Shah.
The agency said its investigation found that NSEL was acting as a platform for the defaulters and was earning in the process of charging various fees, charges and penalties. The gross income earned by it from such "paper transactions" was Rs 1,112.03 crore between 2008-09 to 2013-14.
An attachment order under PMLA is aimed at depriving the accused from obtaining illegal benefits of their ill-gotten wealth and such an order by the ED can be challenged before the Adjudicating Authority of the Act within 180 days.
NSEL's payment troubles started after it was ordered by regulator Forward Markets Commission (FMC) in July 2013 to suspend spot trade in most of its contracts due to suspected trading violations.
The exchange could not settle the outstanding trades, leading to investigations by the police and regulators to find out whether the exchange had defrauded traders by not enforcing rules requiring sufficient collateral to be set aside.
FTIL had blamed NSEL executives and the trading parties for the default. There were 24 members who defaulted payment to about 13,000 investors.
The ED said trades executed on NSEL's portal were rarely backed by the equivalent quantity of goods which was in the knowledge of NSEL executives.
"All circulars launched were discussed in the NSEL and the board used to ratify and approve the same. By virtue of its share holding of 99.99 per cent in NSEL, FTIL has complete authority over the all the affairs of NSEL enabling it to appoint all Directors on the board of NSEL, through them effective control over the functioning of NSEL," it said.
It added that NSEL had "utilised Settlement Guarantee Fund (SGF) money to the extent of Rs 236.5 crore to repay its overdraft facility with HDFC bank.
"SGF which was meant to safeguard interest of the trading members and therefore the said amount of Rs 236.5 crore diverted by NSEL from SGF for prepayment of HDFC loan facility is nothing but proceeds of crime," it said.
(This story has not been edited by NDTV staff and is auto-generated from a syndicated feed.)