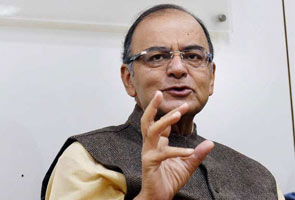 New Delhi: Scam-hit National Spot Exchange Ltd's merger with parent firm Financial Technologies India Ltd (FTIL) will be done after considering suggestions from stakeholders, the government said on Tuesday.
"The ministry has issued only a draft order of merger/amalgamation of NSEL with FTIL in essential public interest," Corporate Affairs Minister Arun Jaitley said in a written reply to the Rajya Sabha.
"The final order, if required, will be issued after the consideration of objections/suggestions to be submitted by the stakeholders on draft order for which they have been given two months," Mr Jaitley said.
In October, the government ordered the merger of NSEL with FTIL. The move was aimed in ensuring faster recovery of dues for entities hit by the Rs 5,600-crore fraud at NSEL.
This is also the first time that the Corporate Affairs Ministry ordered a forced merger of private entities using a provision in the Companies Act that allows government to intervene for "essential public interest".
After the merger, NSEL's entire business, properties and liabilities, among others, will get transferred to FTIL. NSEL had net worth of Rs 175.76 crore as of March 31, 2013.
NSEL was set up as an electronic exchange for spot trading in agriculture and food commodities by FT Group, which had also set up commodity bourse MCX and stock exchange MCX-SX, among other exchange ventures.
The payment crisis at NSEL came to light in July 2013.