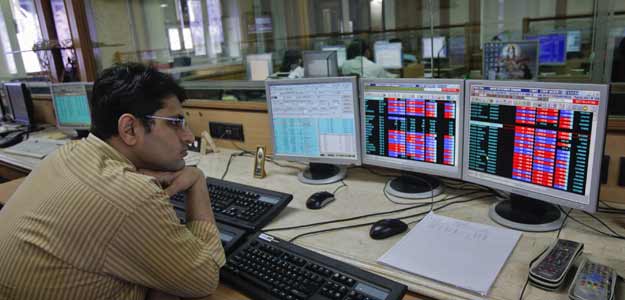 Mumbai:
Country's leading bourse National Stock Exchange (NSE) has decided to remove price bands from the securities of six state-owned companies, including Oil India, Bharat Electronics and Engineers India Ltd, from tomorrow.
The decision to remove price bands, which limit the maximum upward or downward movement in a share during a day's trading within a pre-determined range, has been taken by NSE after a periodic surveillance review in consultation with Securities and Exchange Board of India (Sebi).
The six companies whose stock would not be subjected to a price band also include Container Corporation of India (CONCOR), National Aluminium Company (NALCO) and Shipping Corporation of India (SCI).
"Based on surveillance review and pursuant to a decision in the meeting held at Sebi, it has been decided that no band will be applicable to the following security with effect from February 4, 2013
(Monday)," NSE said in a circular issued on Friday. "The said action will be reviewed periodically," it
added.
Price bands serve as "circuit breakers" to prevent extreme fluctuations in market prices. The price bands are set to restrict the movement of stock prices (either up or down), of listed securities. This also helps to curb possible manipulation in share prices by the operators.
In the last one month, share prices of Oil India have climbed 12 per cent on the stock exchanges, while stocks of other five companies have declined during this period. Shares of Engineers India dipped over 3 per cent, while the SCI scrip dropped by 2 per cent since January 1, 2013.
Bharat Electronics and NALCO shares dropped a little over 1 per cent each and Container Corporation of India shares also saw a marginal dip.