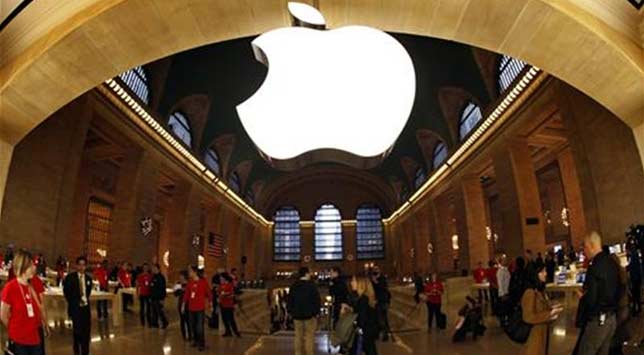 Highlights
If you missed our coverage, here are the top 10 stories of the day.
New Delhi:
The National Stock Exchange will exclude 51 stocks from its derivative segment on the back of stricter norms prescribed by market regulator Securities and Exchange Board of India (Sebi). Popular names like Balrampur Chini, Delta Corp, Lanco Infratech, TTK Prestige, and VIP Industries will no longer trade in the derivative segment from Friday.

The announcement comes after Sebi hiked the benchmark liquidity level for scrips to be eligible for trading in the derivatives segments. The move is aimed at checking manipulation by doing away with illiquid stocks.
Derivatives are used as an instrument to hedge risk, but can also be used for speculative purposes. The derivatives turnover on the NSE has surpassed the equity market turnover.


In a circular, the exchange said contracts for new expiry months in these securities would not be available for trading after expiry of existing contract months.

"However, the existing unexpired contracts for the month of July, August and September 2012 would continue to be available for trading till their respective expiry and new strikes would also be introduced in these existing contract months," Sebi said.
The minimum Median Quarter Sigma Order Size (MQSOS) requirement for introduction in derivatives segment has been revised to Rs 10 lakh, from Rs 5 lakh at present. MQSOS indicates liquidity, or order size in stocks.

According to the new norms for inclusion in the F&O segment, the market-wide position limit (MWPL), which indicates the size of the company, has been raised to Rs 300 crore, from Rs 100 crore earlier.


Shares that fail to maintain a minimum MWPL requirement of Rs 200 crore would cease to be in the F&O segment according to the new exit norms. Earlier this limit was Rs 60 crore. The scrip would exit the derivative segment, if MQSOS falls below Rs 5 lakh. Earlier this limit was Rs 2 lakh, Sebi said.
To assess the trading depth of a stock in the derivatives segment, Sebi said the trading stock derivatives should have an average monthly turnover of Rs 100 crore in the last three months.
Here's the
complete list
of stocks to exit the F&O segment:
Aban Offshore; Alstom; Bajaj Hind; Bajaj Holdings; Balrampur Chini; Bharat Electronics Limited; BEML; BF Utilities: BGR Energy; Bombay Dyeing; Bosch; Core Education; Cummins India; DCB; Delta Corp; Educomp; Escorts; Essar Oil; Fortis; Great Eastern Shipping; Glaxosmithkline Pharmaceuticals; GMDC; HCC; Hindustan Oil Exploration; India Infoline; Indian Bank; Jet Airways; Jindal Saw; JSW Ispat Steel; Lanco Infratech; Max India; Mangalore Refinery; MTNL; OIL; Onmobile; Orchid Chemicals; Patel Engineering; Polaris Financial; Praj Industries; Rolta India Limited; Ruchi Soya Industries; S Kumars Nationwide; Sobha Developers; SREI Infrastructure; Sterlite Technologies; Tata Coffee; TTK Prestige; Tata Teleservices; TVS Motor; Videocon Industries; VIP Industries.
(With inputs from PTI)