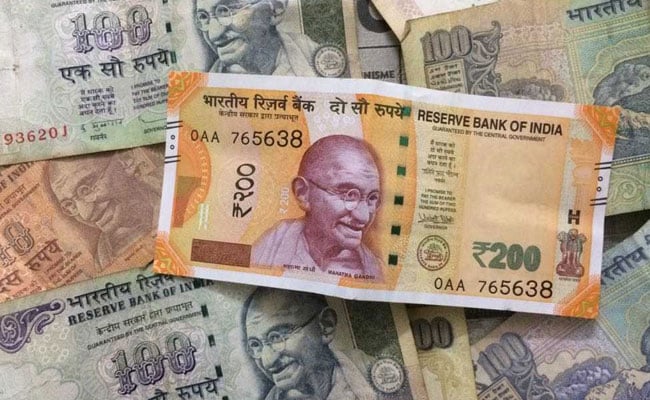 National Pension System (NPS)
, Pradhan Mantri Vaya Vandana Yojana (
PMVVY
),
Public Provident Fund (PPF)
and Senior Citizen Savings Scheme (
SCSS
) are some of the tools available today for earning a pension after your retirement.
Retirement planning
is often neglected by individuals. For something as inevitable as retirement, planning well in advance leads to a steady flow of income during post-retirement years, say financial planners. But which one to pick from the various instruments focused on retirement available today? Is an annuity plan better than investing in a
pension
scheme? Investors may look at the best suited option based on requirement, investment period and the ability to absorb volatility, say experts. (Also read:
How To Invest In Atal Pension Scheme (APY) To Earn Pension of Rs 5,000 Per Month
)
In an annuity plan, you pay a lump sum and start receiving regular income for life or a pre-defined fixed period. A pension plan, on the other hand, provides you with the opportunity to accumulate your savings in the years towards retirement.
While PMVVY offers a rate of interest of 8-8.3 per cent (depending on mode of pension), SCSS offers a steady 8.3 per cent. PPF currently offers a rate of interest of 7.6 per cent compounded yearly (for January-March quarter). NPS has no fixed rate of interest as the returns are market-linked.
Tax benefits
While PMVVY has no tax benefits, SCSS and PPF deposits are eligible for tax deductions under
Section 80C of the Income Tax Act
- a maximum of Rs 1.5 lakh can be claimed in one financial year.
In terms of income tax implications, PPF enjoys an EEE - exempt, exempt, exempt - status. This means the contribution, interest and maturity proceeds are all tax-free.
When to pick SCSS or PMVVY
SCSS has a tenure of five years, which can be extended by another three years, while PMVVY comes with a policy term of 10 years.
"SCSS and PMVVY are best suited for retired investors who need regular inflow of money without the volatility associated with interest rate movement," Dinesh Rohira, founder and CEO of online investment platform 5nance.com, told NDTV. Currently, SCSS offers 8.30 per cent per annum payable quarterly whereas PMVVY with 10-year lock-in tenure offers 8 per cent.
Pradhan Mantri Vaya Vandana Yojana (PMVVY), also known as Government of India's 8 per cent pension scheme, is operated by Life Insurance Corporation (LIC). SCSS is a savings scheme offed by India Post.
When to pick PPF
With a lock-in period of 15 years, a PPF or
Public Provident Fund
account is suitable for those looking for long term investment.
"Investors having a longer investment horizon can opt for PPF which comes with 15-year lock-in period. At present it offers 7.6 per cent per annum compounded annually and enjoys better tax benefit," says Mr Rohira of 5nance.com.
The interest rate offered in PPF
(Public Provident Fund)
is revised every quarter. While PPF offers a rate of interest higher than bank deposits or bank fixed deposits (FDs), it also comes with a host of income tax benefits.
When to pick NPS or National Pension System
National Pension System (NPS) offers the subscriber the flexibility to design a portfolio based on his or her preferred exposure in asset classes such as equity, corporate debt and government securities.
"If the retirement fund is high it will be advisable to take equity exposure. One such instrument is NPS which also invest in equity instrument to offers good return on retirement fund in long-run."
Here are few other things to know about PMVVY, SCSS, PPF and NPS
:
While PMVVY and SCSS are for those who have already attained the age of 60 years, the other two options (NPS and PPF) are for those who want to build on the years before retirement. The cost of PMVVY ranges from Rs 1,44,578 to Rs 7,50,000 depending on mode of pension. SCSS accepts one deposit in multiples of Rs 1,000 up to Rs 15 lakh. An SCSS account can be opened with up to Rs 1 lakh in cash or above Rs 1 lakh by cheque.