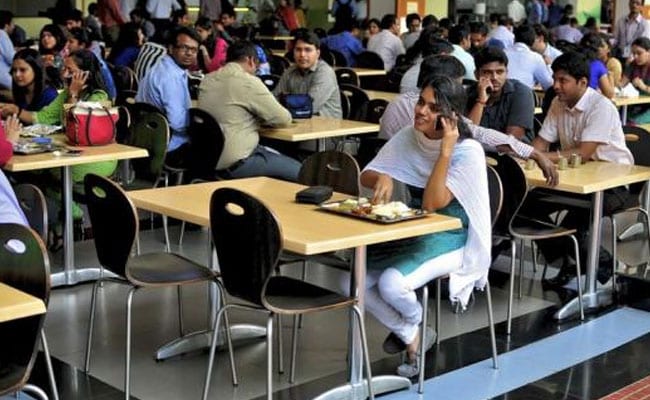 NPS or National Pension S
ystem
is basically meant for those who do not have the benefit of pension after retirement. NPS gives an opportunity to accumulate a pension fund over a long period so that after retirement, the subscriber can draw an income from that fund. The person's employer can also co-contribute. There is no defined benefit that would be available at the time of exit. The wealth accumulated under
NPS
depends on the contributions made and the income generated from investment. The government has extended many income tax benefits for contributing towards NPS. (
Also read
:
NPS, PMVVY, PPF or Senior Citizen Savings Scheme (SCSS): Which one to invest in?
)
Under NPS, there are two types of accounts: Tier I and Tier II. While the Tier I account is non-withdrawable
till the age of 60 years
or retirement except in specific situations, the Tier II account is a voluntary savings account. Subscribers to Tier II accounts can withdraw the money whenever they want.
(
Also read
:
Atal Pension scheme for unorganised sector workers explained
)
NPS provides both online and app facilities for checking account balance and transaction statement:
Log in to your NPS account through the CRA website (www.cra-nsdl.com). Submit your USER-ID and password.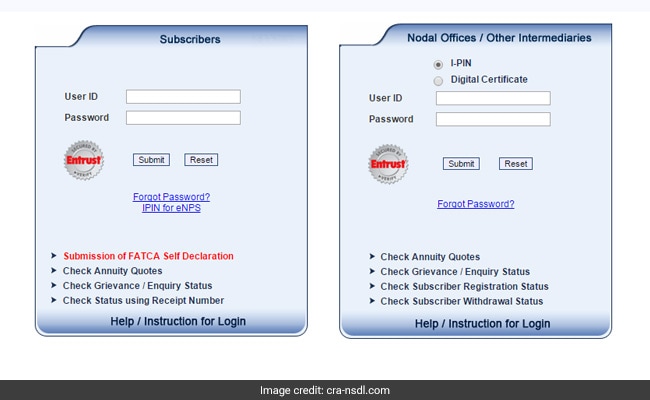 After logging in, select Transaction Statement and then Holding Statement, which gives the details of your accumulated balance in NPS fund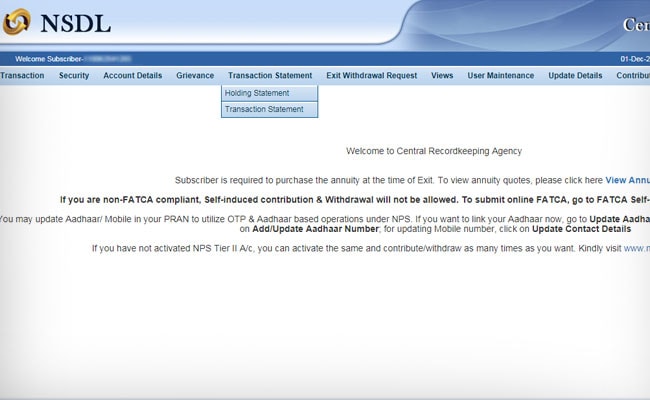 Click on transaction statement, to see details of your transactions including contributions.
NPS balance/statement check through app
NPS services are available on the UMANG platform. UMANG is a government initiative to provide various E-gov services under a single platform. It has been developed by Ministry of Electronics and Information Technology (MeitY) and National e-Governance Division. EPFO and NPS services are available on UMANG platform.
Download the UMANG app and log in. Search for NPS and then key in your log in.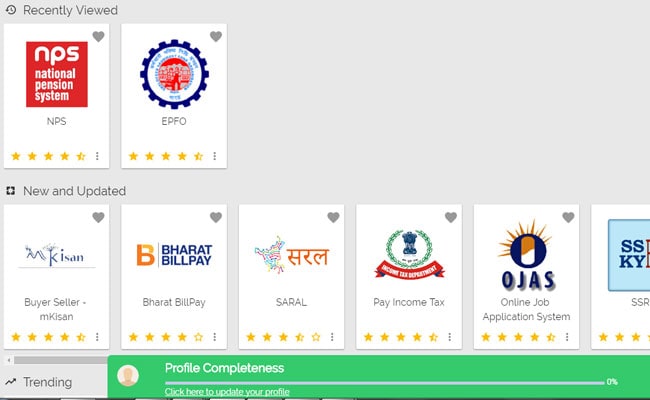 NPS provides various services through this app including checking of current holding, transaction statements and recent contributions. You can also change investment scheme and change address as well.
NPS offers you with the flexibility to design your own portfolio based on your choice or risk appetite. The two investment options under NPS are 'Auto Choice' and 'Active Choice'. Under Active Choice option, the investor has an option to put his money in the pension fund to work in different asset classes: equity, corporate/government debt, and alternative investment fund (A). Investment in any asset class is optional.
In 'Auto Choice', your fund is invested as per the life cycle fund matrix designed by experts. You have different options such as "Aggressive Life Cycle Fund", "Moderate Life Cycle Fund" and "Conservative Life Cycle Fund".