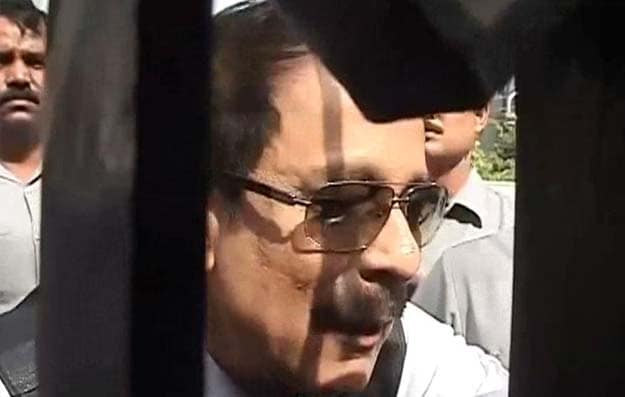 Subrata Roy, the chief of the Sahara conglomerate, one of India's biggest corporate groups, met with representatives of market regulator Securities and Exchange Board of India (Sebi) today in Mumbai to explain how the firm is refunding thousands of small investors, as ordered by the Supreme Court.
Here are 10 big developments in this story:
Sources at Sebi said Sahara did not share details requested of its immovable assets including property that the regulator wants to sell to refund investors.

Mr Roy, who is 64, complained that he was not offered "even a cup of tea" at the hour-long meeting. He was accompanied by three of his executives.

Sebi accuses Sahara of raising thousands of crores from small investors through an outlawed financial scheme and failing to comply with the Supreme Court's order issued in August to refund Rs 25,000 crore to nearly three crore investors.

Sahara says it has paid Rs 20,000 crore to investors and has deposited Rs 5,000 crore with Sebi, which it says the regulator has failed to distribute.

Sebi says Sahara has not been able to prove that it is paying back investors directly and wants to sell immovable assets of two Sahara companies to pay back investors. Mr Roy complained today that the regulator seems more interested in his personal assets. The Sahara chief and his directors had been asked to produce original title deeds of all assets and investments of Sahara India Real Estate Corp Ltd (SIRECL) and Sahara Housing Investment Corp Ltd (SHICL).

Sahara argues that Sebi "deliberately refused" to accept documents and information submitted by it.

On March 15, the regulator moved the Supreme Court for the arrest of Mr Roy and asked for him to be banned from leaving the country. The case will be heard on April 22.

A recent investigation by NDTV has raised questions on whether Sahara has repaid its investors and if the investors are even genuine.

Under the scheme rejected by the Supreme Court, two firms owned by Sahara had offered bonds to small investors, promising, in some cases, to return three times the face value after 10 years.

Sebi says it has received complaints from investors that they are being forced by agents and officials of Sahara to switch the money held through the bonds to other investment products sold by the group.