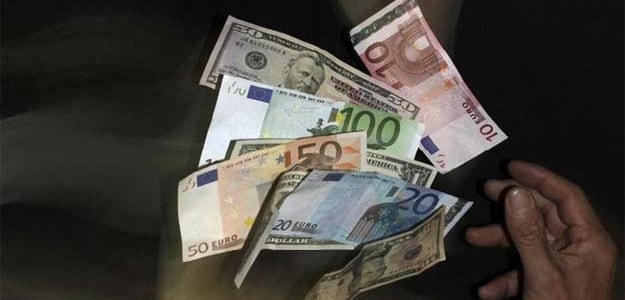 London: Norway's Government Pension Fund Global (GPFG), the world's biggest, today said it has excluded 7 Indian firms from its portfolio including NTPC, CIL, Tata Power and Reliance Power.

The fund, managed by Norges Bank Investment Management on behalf of Norway's Ministry of Finance, has in total excluded 52 firms which derive a "significant" portion of their revenues from coal.

"Norges Bank has excluded 52 companies from Government Pension Fund Global after an assessment of companies and the new product-based coal criterion in the guidelines," it said in a statement.

The other Indian firms in the list are power utility firm CESC Ltd, state government-run Gujarat Mineral Development Corp, and Anil Ambani-led Reliance Infrastructure.

As per its 2015 annual report, GPFG has more than $4 billion invested in Indian government bonds as on December 2015, putting India among the top 10 countries that it invests in government bonds in that year.

Set up in 1990, GPFG -- with a market value of around $862 billion -- was set up to look at long-term considerations when phasing petroleum revenues into the Norwegian economy.

On the criterion for selection for companies to be excluded from the portfolio, the fund explained Norway's Finance Ministry has introduced a new product related criterion under Guidelines for observation and exclusion from the Government Pension Fund effective 1 February 2016.

"Where thermal coal is a significant part of a company's business activities, the company may be excluded from the fund," it added.

Explaining "significant", it said the new criterion states that coal power and mining firms who themselves, or through other operations they control, base "30 per cent or more of their activities on coal, and/or derive 30 per cent of their revenues from coal", may be excluded from the GPFG.


Coal in this case refers to thermal coal, it added.
"In the process of considering recommendations for exclusion or observation of companies that breach the thresholds above, emphasis should also be given to the forward looking product/fuel mix transition as well as the degree to which the company utilizes renewable energy in its activities," it added.
The list also includes similar firms from the US, the UK, Japan, China, Poland, Australia and South Africa.
Norway's Finance Ministry determines GPFG's investment strategy, after advice from Norges Bank Investment Management and discussions in Parliament among others.
The fund has invested 40 per cent in North America, Europe (38 per cent), Asia & Oceania (18 per cent) and Rest of the World (4 per cent), it said on its website.
Sector-wise, it has invested 60 per cent in equities, fixed income markets (35 per cent) and real estate (5 per cent), it added.
(This story has not been edited by NDTV staff and is auto-generated from a syndicated feed.)