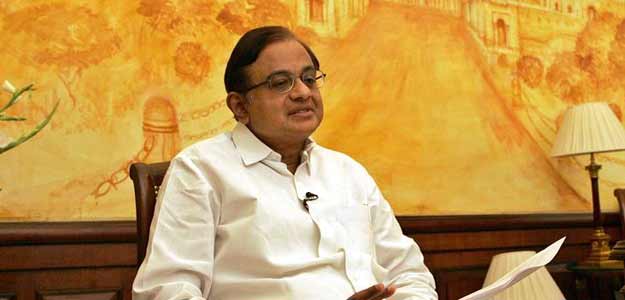 New Delhi:
Finance Minister P Chidambaram today sought to allay investors' apprehensions on Tax Residency Certificate issue saying India will not unilaterally revise the double taxation avoidance treaty with Mauritius.
"Unless we revise the treaty (with Mauritius), I don't think we should do anything unilaterally. Therefore, this clause was not intended to revise the treaty unilaterally, that is an ongoing discussion and that discussion will lead us to somewhere crucial," he said in TV interviews.
The Minister, however, expressed concerns over misuse of tax treaty by investors who route their investments through Mauritius to take advantage of the treaty.
"...if the advantage (of treaty) is enjoyed by genuine Mauritius residents, businessman, we have no complaint. But there are reports that the treaty clauses are taken advantage of by some (outside) people. Some would call it misuse... Which is why we commenced negotiation of treaty," he said.
Around 42 per cent of FDI and about 40 per cent of FII fund flows into India are routed through Mauritius.
The Finance Bill proposed amending Sections 90 and 90A in order to provide that submission of a tax residency certificate is a necessary but not a sufficient condition for claiming benefits under the agreements.
Earlier in the day, the Finance Ministry said: "Since a concern has been expressed about the language of sub-section (5) of Section 90 (of I-T Act), this concern will be addressed suitably when the Finance Bill is taken up for consideration."
On the adverse reaction of stock market to the Budget proposal, Mr Chidambaram said, "Markets were jittery yesterday. I can understand why, they must have misunderstood."
Following announcement of the proposals, the BSE Sensex yesterday had plunged by 291 points to below 19,000 level.
Concerns were being expressed that the provision in the proposal would make it difficult for investors routing their funds from low-tax countries like Mauritius, Cyprus and Singapore to avail the benefits of tax treaties.
The Finance Ministry statement said with respect to investments from Mauritius, the circular 789 "continues to be in force, pending ongoing discussions between India and Mauritius".
Stock markets today staged a marginal recovery, with BSE benchmark Sensex closing nearly 57 points higher than its last close.
When asked about the review of the tax treaty with the island nation, Chidambaram said a Mauritian Minister is coming to India soon.
The negotiations will continue when Mauritian Minister visits India, he added.