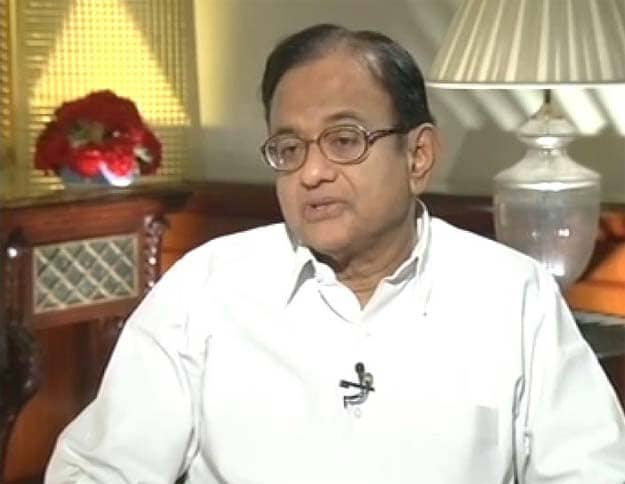 Two days after P. Chidambaram announced a 10 per cent surcharge on the income of individuals earning more than Rs. 1 crore in his Budget for 2013, the finance minister told NDTV's Vikram Chandra and Shweta Rajpal Kohli in an interview on Saturday that there is no shame in earning a high income, adding that all high income earners must declare their earnings and pay taxes.
Here are top 10 facts on taxing the 'super rich'
Currently, only 42,800 people of the country's 1.2 billion population have admitted to earning a taxable income of Rs. 1 crore or more. "It is shocking that only 42,800 people and firms admit to earning over Rs 1 crore. Many more earn, but only so many admit," the finance minister said. Delhi alone might have that many people, he added.

"You cannot hide any longer, we have far too much information," the finance minister said. The government has issued notices to 35,000 people asking them to explain why they have not filed returns. Another 35,000 notices will be sent out next week.

Data suggest that nearly 1 per cent of the country's total population earn 9 per cent of total earnings. According to a report by Capgemini and RBC Wealth Management released last year, India had 125,500 dollar millionaires in 2011. Of the 3.2 crore tax payers, 89 per cent say they earn less than Rs 5 lakh per year, for whom the minister has announced a tax credit of up to Rs. 2,000. 14 lakh tax payers say they earn between Rs 10 lakh and Rs 20 lakh, while 40 lakh admit to earning over Rs 20 lakh per annum.

"I believe there is a little bit of the spirit of Azim Premji in every affluent tax payer... I am confident that when I ask the relatively prosperous to bear a small burden for one year, just one year, they will do so cheerfully," Mr Chidambaram said in this budget speech. Wipro chairman Premji is widely respected as one of the most well-known philanthropists of India Inc.

The government expects to earn Rs 13,000 crore through this surcharge, which will be in place for one year.

High-earning Indians gave a collective groan when Mr Chidambaram imposed the surcharge. The finance minister, seeking that extra cash to fund a dash for growth, said he expected those affected to pay up "cheerfully".

"There is a substantial number of people with good income who are not paying taxes and the focus should have been more on bringing them under the tax net," said Sunil Duggal, CEO of Dabur India. Adi Godrej, chairman of Godrej Industries, too had voiced his objection, saying, "any increase in taxes (on rich) will create a negative perception on investment," while industry body Federation of Indian Chambers of Commerce and Industry (FICCI) said it will discourage entrepreneurship and damage investor confidence.

Not all of India Inc. is miffed though. The surcharge proposal has its supporters. Narayan Murthy, chairman emeritus of Infosys; Deepak Parekh, chairman of HDFC; and Rajan Bharti Mittal, vice-chairman and managing director of Bharti Enterprises, welcomed the move. "...happy to pay 10 per cent extra. It won't hurt corporate sentiment," Mr Murthy had said. "The rich had to be taxed. It's fair," Mr Parekh added.

Politicians will also fall under the tax ambit. 315 members of the Lok Sabha earn more than Rs 1 crore, a number which has doubled from 2004. The Parliament's crorepati club includes some noted names like Vijay Mallya (assets worth Rs 615 crore), Jaya Bachchan (assets worth Rs 484 crore), Mahendra Prasad (assets worth Rs 692 crore), and Jagan Mohan Reddy (assets worth Rs 446 crore).

The surcharge is not an unusual measure. France imposes a 75 per cent tax on its high earners while in the US billionaire investor Warren Buffett has been pushing for a similar tax. In India, the idea was first mooted by C. Rangarajan, who had said that the people with larger incomes must be willing to contribute more. Economists, in their pre-budget meeting with Mr Chidambaram, too had suggested a higher income tax rate for the 'super-rich'.