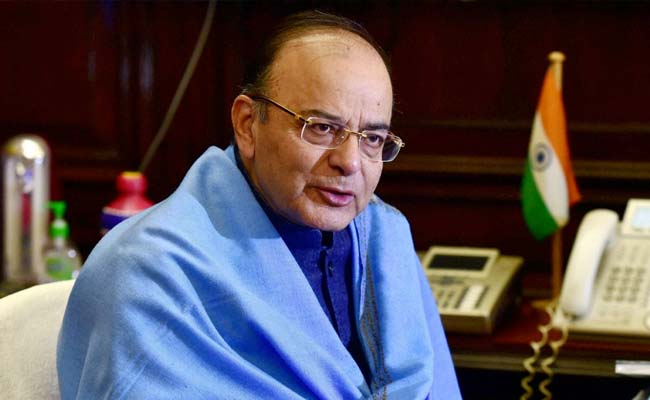 Highlights
Arun Jaitley says no intention to impose tax on long-term capital gains
Interpretation being given to PM Modi's speech not correct, he says
PM made no such statement directly or indirectly, finance minister adds
New Delhi
: Finance Minister Arun Jaitley on Sunday clarified that there is no intention of the government to impose tax on long-term capital gains from share transactions.
Referring to the
speech by Prime Minister Narendra Modi
in Mumbai the previous day, the finance minister said the interpretation being given to the speech was not correct.
"The speech has been misinterpreted in some sections of the media which have started speculating that this is an indirect reference to the fact that there could be long-term capital gains (tax) on securities transactions," Mr Jaitley said.
"Now, this interpretation is absolutely erroneous, the Prime Minister has made no such statement directly or indirectly," he added.
Asking the regulators and taxmen to think about the contribution of market participants to the government, PM Modi had on Saturday said, "The low contribution of taxes may be due to the structure of our tax laws. Low or zero tax rate is given to certain types of financial income."
Securities transaction tax features among the various levies in the financial markets, and currently, long-term capital gains on stock market profits are tax-free. This means that if a stock traded on an exchange is held for more than a year, gains from it are exempt from capital gains tax.
The PM's remarks assume much significance ahead of the Budget to be presented in the first week of February, analysts said.
"Those who profit from the financial markets must make a fair contribution to nation-building through taxes. For various reasons, the contribution of tax from those who make money on the markets has been low," PM Modi had said without mentioning about any particular tax.
"...therefore I wish to absolutely clarify that there is no occasion or opportunity for anybody to reach such a conclusion because this is not what the Prime Minister said, nor is the intention of the government as has been reported," Mr Jaitley added.
(With inputs from PTI)