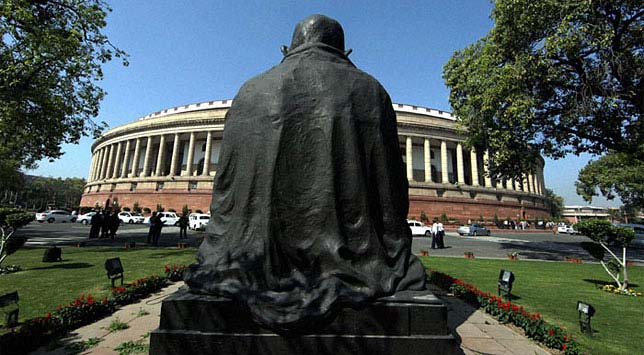 Highlights
He said the government had provided capital to state-owned banks last fiscal, and it is taking necessary steps to keep banks adequately capitalise in 2012-13 as well.
Tehran:
Amidst strains between the two, Congress ally Trinamool Congress has said there was no question of compromise on the Lokayukta provision, pension bill and FDI in retail if there was a move to pass them in the Budget Session of Parliament.
"Lokayukta clause should be omitted from the original bill. Trinamool Congress wants Lok Pal. The Trinamool Congress is not going to compromise on the federal structure of Constitution," Trinamool Congress General Secretary Mukul Roy who is a close aide of party chief Mamata Banerjee, told PTI.
Maintaining that Lokpal was not an isolated issue, Roy, the union minister of state for shipping, felt it was not proper to concentrate power in the Centre's hands while the state's rights should be 'recognised'.
He noted that the Central List, Concurrent List and the State List had clearly defined subjects and there were no grey areas.
"Lokayukta is a state subject. It is better that the states should be free to decide on Lokayukta", he said.
He said that his party would also not compromise on FDI in retail and the pension bill, which was in its election manifesto, if there was a move to pass them in the budget session of Parliament.
"On issues that will directly hit the common man we will not budge from our opposition. There is no Common Minimum Programme. In a coalition there are bound to be differences," he said.
"TMC support to the UPA government is also to champion the common people's interests," he said.