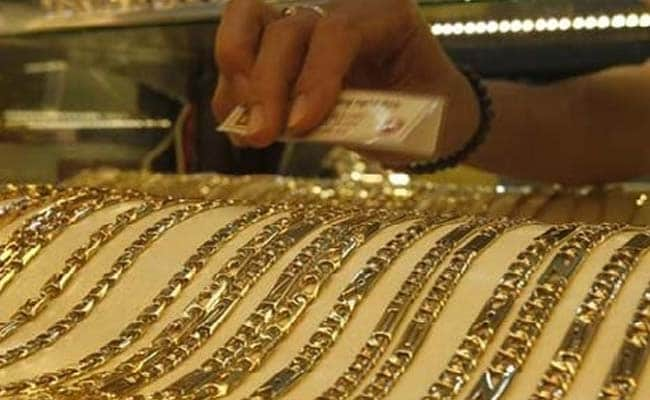 New Delhi
: Revenue officials will not arrest or prosecute jewellery manufacturers in cases where suspected excise duty evasion is less than Rs 2 crore, the Finance Ministry has said, in a move to address jewellers' concerns.
There will be no excise audit for the first two years for jewellery manufacturers whose duty payment is less than Rs 1 crore.
Manufacturers whose duty payment is more than Rs 1 crore and less than Rs 3 crore may be audited once in every two years and in cases of those with duty payment of Rs 3 crore, it could be done every year, the ministry clarified.
There were widespread protests by jewellers after the government in the Budget proposed a one per cent excise duty on jewellery without input credit or 12.5 per cent with input tax credit on jewellery excluding silver other than those studded with diamonds and precious stones.
Following protests, the government had set up a panel to interact with the trade and industry on issues relating to compliance, maintenance of records and other administrative matters.
The government had accepted the recommendations of the panel and announced a host of measures for jewellery on July 13.
The Central Board of Excise and Customs (CBEC) has now issued notifications and circulars in this regard.
CBEC said that summons in respect of evasion of excise duty on articles of jewellery may be issued only with the approval of Commissioner or equivalent rank officer.
"No arrest or prosecution for manufacturers or principal manufacturers of articles of jewellery shall be resorted to in cases where the duty evaded is less than Rs 2 crore," the ministry said in a circular.
Also, there would be no visit, search and seizure by officials in cases where the expected evasion of duty is less than Rs 75 lakh.
In such cases, the investigation of the case may be done under summons.
"In case of seizure, the seized goods must be given back immediately to the manufacturer of principal manufacturer under supratnama," the circular issued by CBEC said.
Also, provisional release of seized goods should be granted within three working days from the date of request seeking such release. The amount of security sought for the same should be equal to the duty payable on the seized goods and not their value, CBEC added.
The ministry also announced that there will be "no transit checks" by excise officials for checking movement of semi-finished or finished articles of jewellery.
The government has also decided, independent of the committee's recommendations, to increase for jewellery manufacturers "the SSI eligibility limit from Rs 12 crore to Rs 15 crore and the SSI exemption limit from Rs 6 crore to Rs 10 crore in a financial year and Rs 85 lakh for March, 2016".
In another circular, CBEC said there would be no requirement for taking central excise registration by a manufacturer or a jeweller who exports 100 per cent of articles of jewellery manufactured, subject to certain conditions.
The government also said all jewellery manufactured and removed, on or before February 29, from the premises of the job workers or any other manufacturing premises will not be liable to excise duty.
For stock lying as on February 29, the manufacturer has to self-assess excise duty liability.