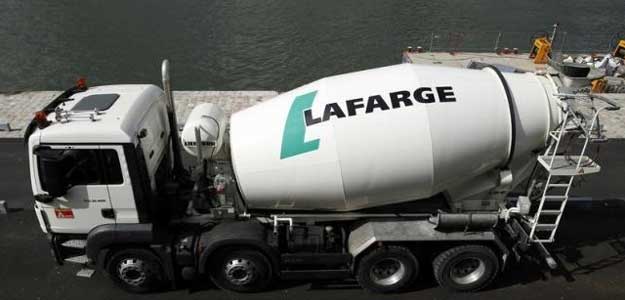 Highlights
Nirma becomes India's 6th largest cement maker post LafargeHolcim deal
The Rs 9,400 crore deal is the 2nd largest in the cement space in India
Nirma beat rivals Piramal Group and JSW Cement to clinch the deal
Detergent maker Nirma on Monday announced that it will buy LafargeHolcim's India business for an enterprise value of around $1.4 billion (Rs 9,400 crore).

Here are 10 things to know about the Nirma-LafargeHolcim deal:

1) Ahmedabad-based Nirma will emerge as India's sixth largest cement manufacturer if the Rs 9,400 crore deal with LafargeHolcim goes through.

2) Nirma, a diversified group with presence in soaps, detergents, and soda ash among others, has a turnover of over Rs 7,300 crore. Nirma currently has 2 million tonnes per annum (mtpa) cement capacity in Rajasthan.

3) The Rs 9,400 crore Nirma-LafargeHolcim deal is the second largest in the cement space, after UltraTech Cement's acquisition of Jaypee Cement's assets for over Rs 16,000 crore.

4) Some analysts have termed the deal as costly, considering that UltraTech Cement acquired Jaypee Associates' 21.2 mtpa assets for $112 per tonne. In comparison, Nirma is paying $127 per tonne for LafargeHolcim's India assets.

5) Nirma will fund the deal through a mix of equity and debt. The company is likely to issue bonds worth Rs 4,000 crore to part-fund the acquisition.


6) Nirma bid aggressively to beat conglomerates like the Piramal Group and JSW Cement to win the LafargeHolcim deal.
7) Nirma will acquire Lafarge India's assets, which consist of three cement plants and two grinding stations with capacity of about 11 million tonnes a year.
8) The Nirma LafargeHolcim deal needs to be approved by the Competition Commission of India.
9) LafargeHolcim, the world's biggest cement maker, will use the proceeds of the deal to pare down its debt.
10) LafargeHolcim will continue to operate in India through its subsidiaries ACC and Ambuja Cements, which have a combined cement capacity of more than 60 million tonnes.