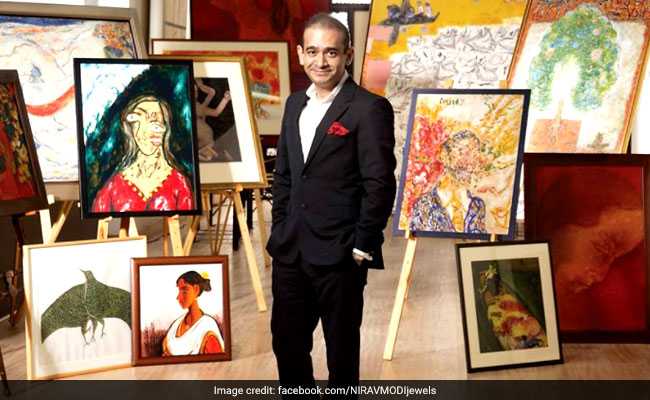 Highlights
Firestar Diamond Inc filed for bankruptcy protection on February 26 in US
Nirav Modi is accused of being involved in Rs 12,700 crore bank fraud
Punjab National Bank had first disclosed fraud on February 14
New Delhi
: A bankrupt US firm of jeweller Nirav Modi, who is accused of being involved in a $2 billion bank fraud in India, has received strong early expressions of interest from buyers, according to court filings. Firestar Diamond Inc filed for bankruptcy protection on February 26 in the United States, following accusations that other firms led by Nirav Modi and his uncle colluded with officials of Punjab National Bank to secure unauthorised loans starting 2011.
Indian investigators have subsequently attached or seized various assets belonging to Nirav Modi and his companies. Firestar is not named in the police complaint. The investigations by multiple probe agencies follow a complaint by the Punjab National Bank (PNB), that they allegedly cheated the bank to the tune of Rs. 11,400 crore, with the purported involvement of a few employees of the bank.
PNB had first disclosed the fraud on February 14, estimating "fraudulent and unauthorised transactions" at $1.77 billion (about Rs. 11,400 crore). On February 26, state-run PNB said that the fraudulent transactions related to the recent fraud revealed by the bank could be Rs. 1,300 crore more than the earlier estimate. After the latest disclosure, the quantum of unauthorised transactions related to the fraud goes up to Rs. 12,700 crore.
The scam was perpetrated by way of fraudulent Letters of Undertaking (LoUs) generated in the name of Punjab National Bank, the bank said.
PNB earlier said that it was putting in place "better checks and balances", as investigators widened the probe into the country's biggest-ever bank scam.
Meanwhile, the Reserve Bank of India, in a statement late on Friday, said it "has already undertaken a supervisory assessment of control systems in PNB and will take appropriate supervisory action".
© Thomson Reuters 2018