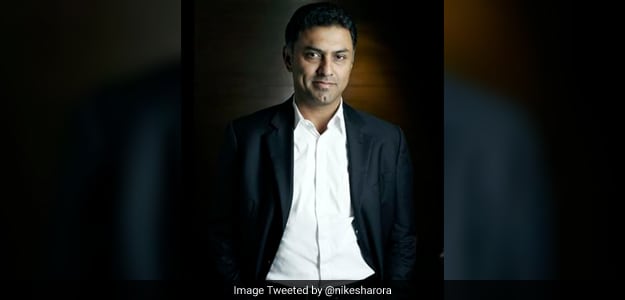 Highlights
His resignation is effective from June 22
Mr Arora took over as president of SoftBank in May 2015
He was seen as a potential successor to CEO Masayoshi Son
Nikesh Arora, the 48-year-old president and chief operating officer of Japan's SoftBank, will step down from the telecom giant effective June 22, the company said today.
Mr Arora, who took over as
president and COO of SoftBank
in May 2015, was seen as a potential successor to billionaire CEO Masayoshi Son.
All good. Masa wanted to be CEO for longer, I did as promised, time to move on. https://t.co/cQsgTe1Ig6

— Nikesh Arora (@nikesharora) June 21, 2016
SoftBank said Mr Arora and Masayoshi Son had disagreed over when Mr Arora would replace Mr Son as head of the group.
"Masayoshi Son, Chairman & CEO of SBG, had been considering Arora as a strong candidate for succession. Son's intention was to keep leading the Group in various aspects for the time being, while Arora wished to start taking over the lead in a few years' time. The difference of expected timelines between the two leads to Arora's resignation from the position of Representative Director and Director of SBG with the expiration of the term of office and his next steps," SoftBank said in a statement.
The former Google Inc executive was earlier this year accused of making bad deals, earning too much money and having potential conflicts of interest tied to his role as an adviser to a private equity firm.
However, SoftBank said on Monday that a special committee formed to investigate the matter found
no merit in allegations
against Mr Arora.
Mr Arora
received a pay package of about $73 million (Rs 500 crore)
in the fiscal year ended March 31, making him the highest paid India-born executive, beating Microsoft's Satya Nadella and PepsiCo chief Indra Nooyi. In the previous fiscal year,
he had got a $135 million (nearly Rs 850 crore) pay package
including a joining bonus.
Mr Arora has been bullish about the Indian e-commerce space and as SoftBank COO and president, he funded many start-ups such as Snapdeal, Ola, OYO Rooms and Housing.com in the country. He said today that he will continue to support start-ups.
Going to continue to support the Indian startup ecosystem....can't change faith if you change jobs :)! https://t.co/ILIlS6qdcp

— Nikesh Arora (@nikesharora) June 21, 2016