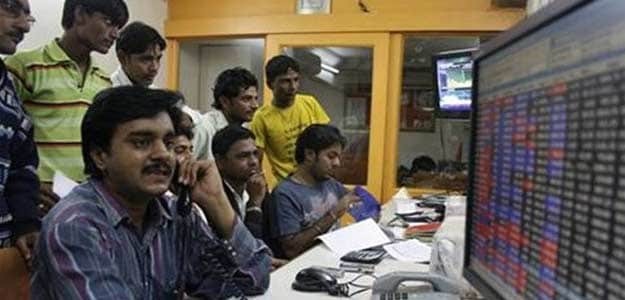 Mumbai:
The Nifty rose nearly 1 per cent on Monday to snap a three-day losing streak after auto stocks such as Mahindra and Mahindra surged on healthy earnings, while strength in global shares on easing tensions over Ukraine also helped.
Global stocks bounced back after recent sell-offs as markets saw a lowered risk of direct conflict between Russia and Ukraine while Middle East tensions appeared less acute.
Foreign investors sold shares worth Rs 503 crore on Friday, provisional exchange data showed.
June factory output and July retail inflation data due on Tuesday and wholesale inflation on Thursday, will also be watched for gauging the near term direction.
"India's earnings growth and valuation outlook are expected to improve further. So, expect the rally to continue," said Dipen Shah, head of private client group research at Kotak Securities.
The Nifty rose 0.76 per cent, or 57.40 points, to end at 7,625.95, closing above its technically important 50-day moving average at 7,616.74.
The benchmark BSE Sensex rose 0.75 per cent, or 190.10 points, to end at 25,519.24.
Traders cited little impact from the Reserve Bank of India's board meeting in Delhi on Sunday. Finance Minister Arun Jaitley was seen giving conditional support to the central bank Governor Raghuram Rajan's goal of bringing down inflation, even as the government is putting emphasis on stronger economic growth.
Auto makers led gainers on Monday over earnings optimism. Mahindra & Mahindra rose as much as 7.7 per cent to its all-time high of Rs 1,323.80 after April-June earnings out on Friday fell than less expected from a year earlier.
Tata Motors gained 3.2 per cent. The country's biggest auto maker said after the market's close that its June-quarter consolidated net profit more than tripled to Rs 5,398 crore.
Among other companies that beat estimates, Adani Enterprises Ltd gained 5.5 per cent, while Steel Authority of India SAIL.NS rose 2.4 per cent
Realty stocks gained after Securities and Exchange Board of India (SEBI) on Sunday approved the setting up of real estate investment trusts (REITs), a move that may offer a new source of financing to India's cash-strapped property developers.
DLF Ltd gained 2.7 per cent while Indiabulls Real Estate Ltd rose 0.9 per cent.
Some tyre makers gained after key input rubber prices dipped to their lowest levels in 4-1/2 years.
Apollo Tyres Ltd gained 1.8 per cent and Ceat Ltd added 0.5 per cent.
However, among stocks that declined, Sun TV Network Ltd fell 5.1 per cent after earnings missed some analysts' expectations.
IRB Infrastructure Developers fell 0.3 per cent, marking its fourth consecutive daily fall on continued profit-taking after shares had surged earlier this year.
BNP Paribas downgraded the stock to "hold" from "buy" citing valuations, it said in a report on Friday.
Copyright: Thomson Reuters 2014