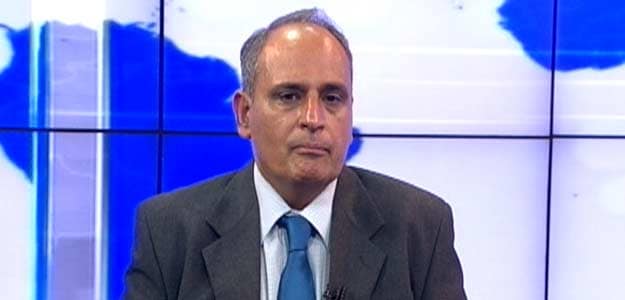 Sanjeev Bhasin, executive vice president - markets & corporate affairs with India Infoline, expects the Nifty to hit 8,200 in June. The recent correction is an opportunity to buy, he added. Good monsoon, green shoots in the economy, banking sector reforms will be the trigger for the market rally, he said, adding that corporate earnings will also help markets scale higher levels in coming weeks.

"Earnings have come out as a surprise as they are not as bad as they were made out…in fact they have turned out to be quite a surprise on the upside. The rupee being stable, global flows will continue to chase India as an outperforming country," Mr Bhasin said. (Watch)

Stock Talk

Buy Hindalco: Second half of 2016 will see metals lead the way forward. The stock can be an outperformer, with both volume and margin expansion. Novelis (Hindalco's subsidiary) numbers are way ahead of estimates and have turned out to be an icing on the cake.


Buy
Havells India
: The company has divested its stake in Sylvania and brought back cash on the books. This has improved its return on equity in the March quarter. It is going to be a market outperformer on consumer electrical side. The stock has already been included in MSCI index. The stock can hit a high of Rs 400.
Buy
Crompton Greaves Consumer Electricals
: It will be an outperformer in the consumer electrical space. In one year, the stock can touch Rs 150 on the back of earnings growth. Investors should buy the stock around Rs 120-125.
Buy
UltraTech Cement
: It is the best play in cement sector. After acquisition of Jaiprakash Associates' cement assets, its geographical presence has increased. Cement prices can go up if monsoons are good.