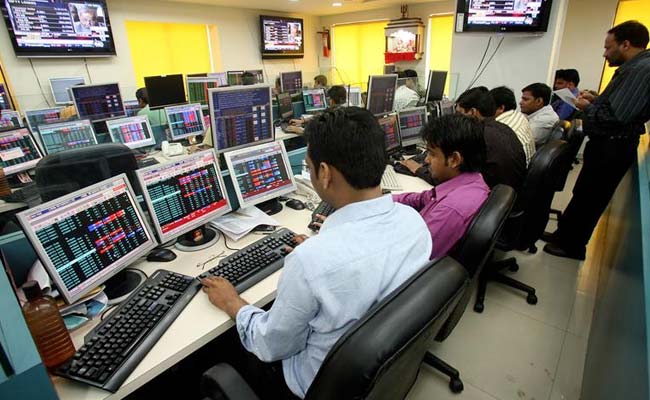 Indian markets are likely to start Thursday's session on a flat note with the SGX Nifty trading 4.50 points higher at 10,076.50 on Singapore Exchange. Domestic shares will take positive cues from other Asian markets, where equities held close to a two-month low. MSCI's broadest index of Asia-Pacific shares outside Japan was barely changed in early trade, still hovering near a two-month low touched the previous day. Japan's Nikkei gained 1.2 per cent after having suffered its biggest fall since late March on Wednesday. MSCI's gauge of stocks across the globe hit a two-week low on Wednesday. Overnight, Wall Street's benchmark S&P 500 index edged down for its fourth straight session of losses.
The National Stock Exchange (NSE) benchmark index, Nifty, had closed down 0.73 per cent at 10,044.10 on Wednesday, while the BSE Sensex ended 0.63 per cent lower at 32,597.18. Shares fell for the second straight session with financials dragging both indices after the Reserve Bank of India held key rates steady and reiterated a "neutral" monetary policy stance.
The Monetary Policy Committee, led by Reserve Bank of India (RBI) Governor Urjit Patel, kept repo or key lending rate unchanged at 6 per cent, as widely expected, amid inflation concerns.
"...once again a 'Status Quo' (in-line with consensus) from this event resulted into further weakness in the penultimate hour to end the session tad below the 10050 mark," Angel Broking chief analyst-technical and derivatives Sameet Chavan said.
The RBI kept its growth forecast for the current fiscal year unchanged at 6.7 per cent. It however raised inflation forecast to 4.3-4.7 per cent in third and fourth quarters of current fiscal year.
The October bi-monthly statement had projected inflation to rise and range between 4.2-4.6 per cent in the second half of this year.
"For the coming session, 10076 - 10104 would be seen as immediate resistance zone. In case of any extended bounce also, traders are advised not to make any kind of bottom fishing and rather use such relief rallies to exit existing long positions," he added.