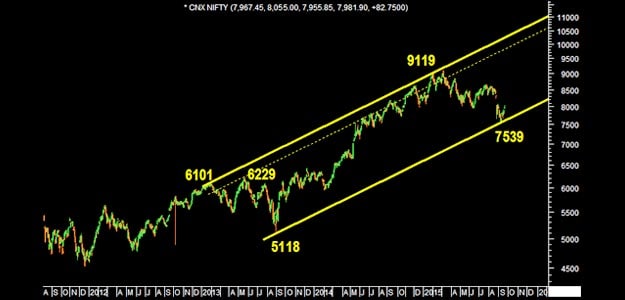 Indian stock markets have seen some recovery, with the Nifty extending its gains to a second straight week.

The Nifty daily chart (above) shows the medium to long term roadmap for Nifty as long as prices stay within the yellow channel boundaries.

In the short term, investors should be more concerned about the expiry levels for this week. August expiry was at 7,949, and any number above that would mean that the lows at 7,539 become even more important.


7,880-7,913 remain important supports and should hold for an expiry close above 7,950. This means that the next few sessions are of extreme importance for the short term setups to remain positive.
Medium term supports though remain at 7,539-7,600 levels.
(Sarvendra Srivastava is the head of technical research at www.phisense.com)