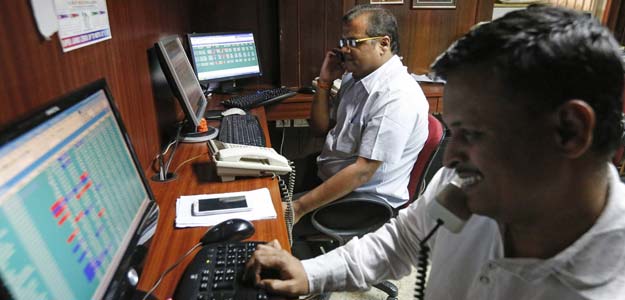 Mumbai
: The Nifty rose nearly 1 per cent on Wednesday, heading towards its highest close in more than three months, on bargain-hunting in beaten down stocks such as Sun Pharmaceutical Industries.
Investors reversed losses from the past two sessions awaiting cues from the monsoon session of parliament that is underway where the fate of key reforms on national tax and labour are awaited.

A select committee on the Goods and Services Tax (GST) bill presented its report in the Rajya Sabha earlier in the day.

"Two days of correction. I think it was overdone and some amount of buying activity at lower levels," Gaurang Shah vice president at Geojit BNP Paribas, said.

Shah said he expected the markets to remain range-bound in the short term unless there was any major development from parliament.

The Nifty rose 0.98 percent, heading towards its highest close since April 16, while the Sensex was up 0.9 percent.

Meanwhile Credit Suisse said India's return on equity (ROE) appears to have bottomed at 13.7 percent in March 2015, and has since risen to 14.1 percent. However, a recovery from the current 14.1 percent ROE to 19.8 percent already appears to be priced in.

Blue chips such as Reliance Industries, up 3.5 percent, and Housing Development Finance Corp, which rose 2.5 per cent, helped prop up the Nifty.

Stocks like Sun Pharma and Hindustan Unilever, which saw heavy selling on the back of earnings on Tuesday, rebounded with gains of more than 3 percent each.

However, investors booked profits in stocks like Infosys, which was down 0.6 percent, and Bharti Airtel, which fell 1.18 per cent.
© Thomson Reuters 2015