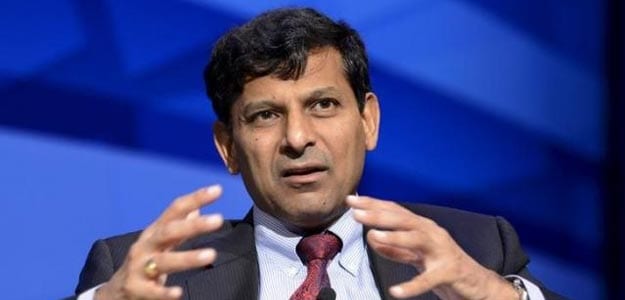 Mumbai:
Amid intense speculation over the successor of RBI Governor Raghuram Rajan, Singaporean brokerage DBS on Friday said markets perceive the central bank as a credible and independent body, and would like to see the new head to continue with focus on inflation over growth.
"Domestic markets have put their faith behind the Indian central bank as a credible and independent institution, pinning hopes that Governor Dr Rajan's successor will also prioritise inflation over other economic objectives," it said.
It called Dr Rajan's decision not to seek an extension as a "negative surprise" whose impact was "overshadowed by larger global uncertainties" like the Brexit.
DBS said revamp of the monetary policy framework, stabilising the rupee, reining in inflation, a forward-looking approach towards financial sector reforms and systematic approach in dealing with banks' stressed assets were the key positives from Dr Rajan's three-year term.
There has been intense speculation after Dr Rajan's announcement last month over who will succeed him as the head of RBI. The names include his deputy Urijit Patel, economists like Rakesh Mohan and Subir Gokarn (who have also served RBI), as well as State Bank of India's chairman Arundhati Bhattacharya.
On June 18, Dr Rajan had said no to a second term - a surprise decision the industry and opposition parties termed as a loss. He was blamed, among other things, for his focus on inflation over growth.
In sweeping changes, meanwhile, a broad-based 6-member panel -- the Monetary Policy Committee (MPC) -- is being set up to decide on lending rates instead of the present practice of RBI Governor taking a call in this regard.
DBS said while no change is expected on the inflation- targeting framework and using the consumer price inflation number as the target, there can be different approach in the stance which Rajan's successor may take.
These may include the timeline to achieve the 4 per cent retail inflation target, based on Consumer Price Index, as a medium-term goal and liquidity stance and the range for 'real interest rate' (the differential between the inflation and the rates).
Despite the potential push to inflation from the implementation of the 7th pay panel recommendations, it expects another 0.25 per cent rate cut from RBI by September before a "prolonged pause".
DBS flagged other issues as well which will confront the new Governor, including maturing of the FCNR-B deposits worth USD 20 billion starting September, which it said may cause short-term impact on Balance of Payments and rupee volatility.
(This story has not been edited by NDTV staff and is auto-generated from a syndicated feed.)