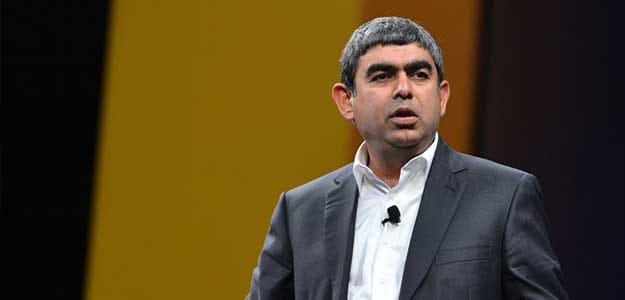 New Delhi:
Infosys will pay its new chief executive officer Vishal Sikka up to $5.08 million or Rs 30.48 crore, in annual salary, besides a stock option of $2 million, or Rs 12 crore, a package considered lower than global peers.

Mr Sikka, 47, will replace SD Shibulal and take charge on August 1. (Read: New Blood at Infosys: Vishal Sikka is the New Chief)

Infosys has convened an extraordinary general meeting (EGM) of company shareholders on July 30 to approve the appointment of Mr Sikka as the new chief executive officer. (In Pics: Who Said What on Vishal Sikka's Appointment)

According to a circular issued by Infosys, Mr Sikka will be paid an annual base salary of $0.90 million (or nearly Rs 5.4 crore) and annual variable pay of $4.18 million (nearly Rs 25 crore).

Mr Sikka, a former board member of German IT firm SAP, will also be eligible to receive an annual stock option equal to $2 million, or Rs 12 crore, in value. Infosys, in the circular, also said Mr Sikka will be appointed for a five-year period ending June 13, 2019.


Mr Sikka's total compensation package of $7.08 million (Rs 42.48 crore), including stock options, compares to $18 million (Rs 108 crore) Microsoft pays to its chief executive Satya Nadella and $16.2 million (Rs 97 crore) IBM CEO Virginia M. Rometty gets.
Hit by several top-level exits, Infosys last month undertook a major shake-up bringing in for the first time an outsider, Vishal Sikka, as CEO after executive chairman NR Narayana Murthy stepped down four years ahead of his tenure. (
Murthy Bids Adieu to Infosys, Once Again
)
A Stanford University doctorate in computer science, Mr Sikka oversaw the development of new products, including a platform for quickly analysing large databases, as chief technology officer at SAP, the world's largest maker of business-management software.
($1 = Rs60)