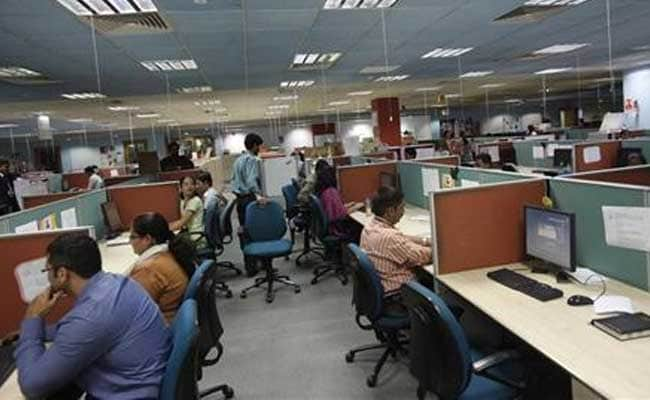 Highlights
A new long-term capital gains tax has been imposed on equity investments
Tier I NPS account will not be impacted by it: An official said
Tier-I account is a non-withdrawable he or she reaches the age of 60 year
In Budget 2018, the government announced new income tax benefits for
NPS (National Pension System) subscribers
. The government also imposed a new long-term capital gains (LTCG) tax on equities (shares) and equity-oriented mutual funds. As far as pension
investment
in NPS is concerned, LTCG will not have impact, said a top official of pension regulator PFRDA, which manages NPS. For the benefit of subscribers, NPS or National Pension System offers two types of accounts: Tier I and Tier II. A Tier-I account is a non-withdrawable account wherein the subscriber cannot withdraw from it until he or she reaches the age of 60 years.
10 Things To Know About Impact of LTCG Tax On NPS:
1) The Tier-II account is a "voluntary withdrawable" account, just like a savings account wherein subscribers are free to withdraw the money as and whenever they require. There are no restrictions on withdrawal from the Tier II NPS account. A customer can have the option to open a Tier II account only when he or she holds an active Tier I account.
2) Hemant G Contractor, chairman of pension regulatory body PFRDA, said the proposal of long-term capital gains tax will not have much impact on NPS. "It does not have much impact on us. The investments in National Pension System are made by our trust (NPS Trust) which is a tax exempted body. As far as pension investments are concerned, LTCG will not have impact," he said.
3) Withdrawals from a Tier 1 NPS account can be made only upon meeting the exit conditions prescribed under NPS.
(
Read - Leave Encashment Amount: Do You Have To Pay Income Tax?
)
4) However, the new long-term capital gains tax will have an impact on the Tier II account, also known as a non-pension account, Mr Contractor said.
5) "Tier II has no tax benefits. Tier II account would be impacted but investments corpus in tier II is much smaller," he said.
6) NPS offers subscribers the option to realign their investment in different asset classes like equity, corporate bonds and government securities. Investors have the option of choosing different pension fund managers and investment options for their NPS Tier I and Tier II accounts.
7) In Budget 2018, the government has proposed an extension of the benefit of tax-free withdrawal from NPS (National Pension System) to non-employee subscribers.
8) Under the current income tax rules, an employee contributing to the NPS is allowed an exemption in respect of 40 per cent of the total amount payable to him or her on closure of account or on opting out.
9) This exemption is not available to non-employee subscribers.
10) "In order to provide a level playing field, it is proposed to amend clause (12A) of section 10 of the Act to extend the said benefit to all subscribers," according to the Finance Bill, 2018. The extension of tax-free withdrawal to non-employee subscribers will be available from financial year 2018-19.
(With agency inputs)