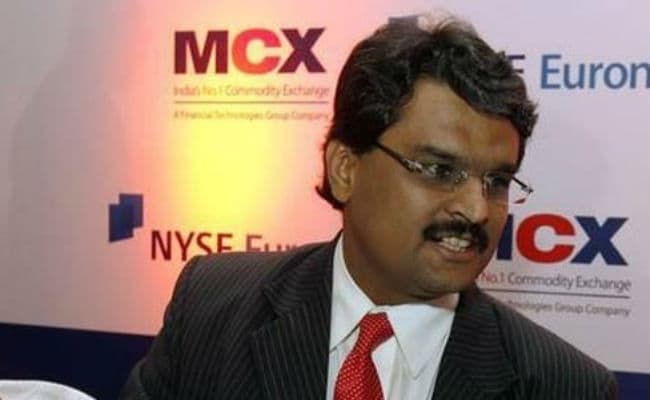 New Delhi
: Embattled Financial Technologies (India) Ltd has told shareholders that it never received any money from National Spot Exchange Ltd's profit and also cautioned them against vested interests spreading rumours about the government order on merging the bourse with the company.
In the wake of nearly Rs 5,600 crore payment crisis, NSEL - part of Jignesh Shah-founded Financial Technologies (India) Ltd - was closed down. In February this year, the central government ordered the merger of the bourse with the parent company and the decision has been legally challenged by FTIL.
Mr Shah was arrested earlier this week by the CBI in a case of alleged cheating and suppression of facts in getting market regulator Sebi's extension to MCX-SX to continue as a private stock exchange. (
Read more
)
FTIL's latest communication to its shareholders comes ahead of the end of stay by the Bombay High Court till September 26 on the final merger order.
The company has said that vested interests are spreading "rumours and negative news" on the government's final merger order.
As per the communication, which has also been submitted to the BSE, FTIL claimed it has not received any money from the profit of NSEL.
"NSEL has never declared bonus or paid dividend. Thus, 63 moons has not received any money from NSEL's profit."
"Over a period of 10 years, 63 moons has just received a legitimate revenue of Rs 84 crore from NSEL towards rent for real estate, maintenance... All dividends declared by 63 moons till date are from its standalone profit and do not have any contribution from NSEL profit or income," it noted.
Recently, FTIL changed its name to 63 moons but is still listed by the previous name on the exchange.
The final order is "stayed till September 26, 2016 when the Bombay High Court is scheduled to decide on the legality and validity" of it, the communication said.
The Corporate Affairs Ministry's final order in February was also the first-ever directing merger of two private companies. That order - whereby all the assets and liabilities of NSEL would be transferred to FTIL - had confirmed the draft ruling in October 2014.