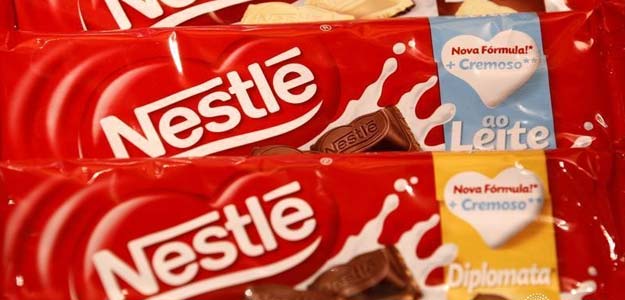 New Delhi:
Rebounding from losses after ban on its Maggi noodles last year, FMCG major Nestle India on Friday reported net profit of Rs 230.84 crore for the second quarter ended June 30.
The company, which follows January-December financial year, had posted a net loss of Rs 64.40 crore during the April-June quarter last fiscal.
Net sales of the company during the quarter under review were up 16.66 per cent to Rs 2,256.09 crore as against Rs 1,933.84 crore of the year-ago period, Nestle said in a BSE filing.
"Net sales for the quarter increased by 16.7 per cent on base impacted by Maggi noodles issue. While domestic sales increased by 17.5 per cent, exports increased by 7 per cent," the company said.
Nestle India Chairman and Managing Director Suresh Narayanan said: "It is heartening to see Maggi Noodles rebound to market leadership of about 57 per cent after its reintroduction last November. The Maggi brand has indeed shown resilience and consumer trust in its comeback."
For the first half of the year, Nestle's net profit was up 91.43 per cent to Rs 489.84 crore as against Rs 255.88 crore of the corresponding period of 2015.
Nestle's net sales for the six-month period were up 2.50 per cent to Rs 4,551.82 crore as against Rs 4,440.63 crore in the same period a year ago.
The company said: "Results for the quarter/half year ended 30th June, 2016 are not entirely comparable with the results of the corresponding period due to Maggi noodles issue in 2015."
In a separate filing, Nestle informed that its board in a meeting held today declared second interim dividend of Rs 12 per equity share having a face value of Rs 10 amounting to Rs 115.7 crore.
"This is in addition to the first interim dividend of Rs 12 per equity share paid on 31st May, 2016," said Nestle.
Shares of Nestle today settled at Rs 7,165.60, down 0.79 per cent, on BSE.
(This story has not been edited by NDTV staff and is auto-generated from a syndicated feed.)