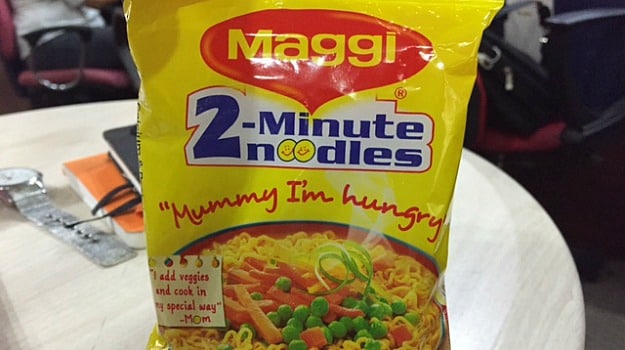 Mumbai
: Nestle India Ltd said its quarterly profit dropped 60 per cent, as the company reels from the impact of a ban on its Maggi instant noodles in the country.
The India unit of Nestle SA, the world's largest packaged food company, posted a profit of Rs 124 crore for the quarter ended September 30, compared with Rs 311 crore a year earlier. Net sales fell 32 per cent to Rs 1,736 crore.
The company was caught in a standoff with Indian regulators for months following a nationwide ban on its Maggi instant noodles.
The ban was imposed after local regulators reported in May that some packets of Maggi noodles contained unsafe levels of lead. Nestle had to order a recall of the product next month, which cost it about 66 million Swiss francs ($67 million).
Nestle said on Thursday that sales were hurt by about Rs 15.3 crore during the quarter as a result of the withdrawal.
Nestle had challenged the ban enforced by the Food Safety and Standard Authority of India (FSSAI) in a court, which had ordered retesting of Maggi noodle samples at three separate laboratories.
Earlier this month, Nestle said in a statement it had received test results from all three labs mandated by the Bombay High Court and all 90 samples, covering six varieties, were safe to eat. The company has since started manufacturing the popular noodles again.
A spokesman at the company's global headquarters told Reuters on Monday that Nestle planned to resume sales of Maggi noodles in India in November.
© Thomson Reuters 2015