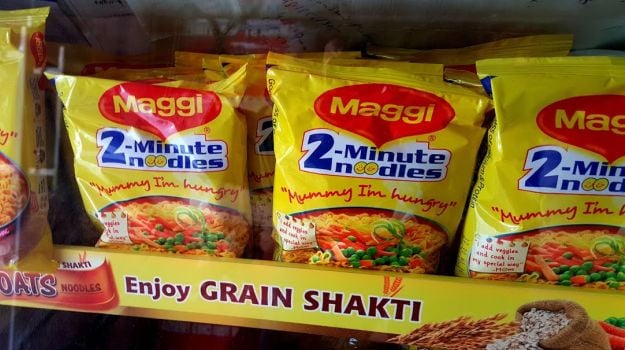 New Delhi
: Embroiled in the Maggi controversy, Nestle India today said it has approached the Bombay High Court to seek a judicial review of the food safety regulator FSSAI's order over quality of its instant noodles.
"As part of the efforts to resolve the Maggi noodles issue, Nestle India has today approached the Bombay High Court raising issues of interpretation of the Food Safety and Standards Act 2011 while seeking a judicial review of the order dated June 6, 2015, passed by the Food and Drug Administration (FDA) in Maharashtra and the order dated June 5 passed by FSSAI," it said in a filing to BSE.

"At the same time, we are continuing withdrawal of Maggi noodle products. This action will not interfere with this process."

The Food Safety and Standards Authority of India (FSSAI) issued an order last week banning all variants of Nestle India's Maggi noodles, terming them as "unsafe and hazardous" for human consumption.

Nestle India had to recall the product from the market after several states banned the '2-minute' instant food as tests showed it contained taste enhancer MSG (monosodium glutamate) and lead in excess of permissible limits.

The Maharashtra government, too, had banned Maggi noodles after some samples were found to contain lead above the stipulated limit.

"We shall proceed further as per orders that may be passed by the Bombay High Court," it added.

Nestle was trading 0.44 per cent higher at Rs 6,083.35 on BSE today.