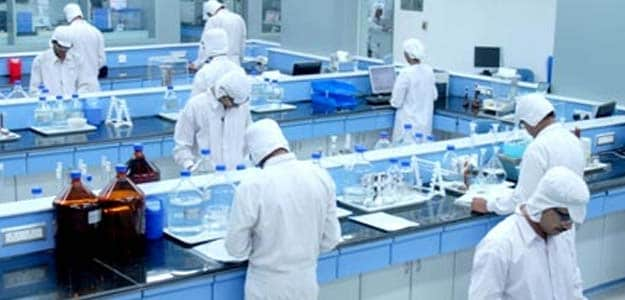 New Delhi
: NeoBiocon, a collaboration between Biocon Ltd and BR Shetty led UAE-based Neopharma, has partnered with Novartis Middle East FZE to market diabetes drugs Jalra and Jalra-M in the UAE.
The partnership will help NeoBiocon expand its product offerings in the metabolics segment and will immensely benefit diabetics in UAE, Biocon Ltd today said in a statement.
NeoBiocon has received approvals from the Ministry of Health-UAE for marketing Jalra and Jalra-M in the country and the launch is scheduled for January 2016, it added.
"These products will be manufactured by Novartis in Europe and marketed and distributed by NeoBiocon in UAE after local release through Neopharma," the company said.
Novartis will, however, continue to market its brands Galvus and Galvusmet in the UAE.
"Biocon is committed to offer advanced therapies for diabetics the world over. We are indeed pleased to partner with Novartis to offer Jalra and Jalra-M to address the growing needs of type 2 diabetes patients in UAE," Biocon CMD Kiran Mazumdar-Shaw said.
Commenting on the partnership, Neopharma chairman B R Shetty said Biocon's leadership in the diabetes segment will augur well for marketing these brands in UAE.
Vildagliptin (Jalra) is an oral anti-diabetic agent that delivers consistent and robust blood sugar control in patients with type 2 diabetes. A novel product, Vildagliptin is available both as monotherapy as well as in combination with metformin (Jalra-M).
NeoBiocon is amongst the fastest growing pharmaceutical companies in UAE and is ranked among the top 25 pharma companies in the region.
Established in 2011, NeoBiocon markets its own brands in UAE and other Gulf Cooperation Council (GCC) markets in various therapies such as metabolics, oncology, asthma and allergic rhinitis, anti-infectives and others.
Shares in Biocon, on Wednesday, ended 3.25 per cent higher at Rs 462.55 apiece on the BSE, whose benchmark Sensex index finished down 1.08 per cent.