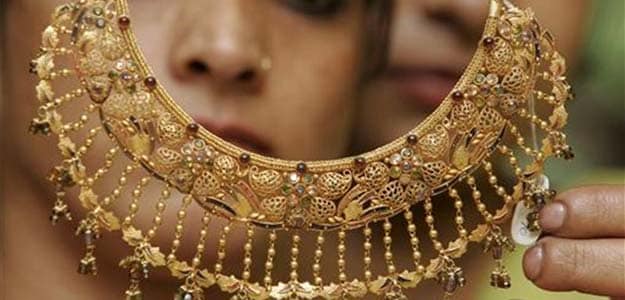 Pune:
Reserve Bank Deputy Governor Subir Gokarn today said there is a need to "dematerialise" gold like any other financial product to reduce its physical imports, the rise of which has been blamed for the high current account deficit (CAD). It is feared to touch a record high this year.
"It (high gold imports) is creating some macroeconomic stresses and so the challenge is to find ways to replicate the financial characteristics of gold without necessarily causing physically importing," Mr Gokarn told the last day of the two-day annual Bancon here.
The current account deficit or CAD has been rising on the back of record trade deficits, which in October jumped to a 12-year high of $21 billion on the back of rising oil and gold imports.
Reeling out the high gold import data, Gokarn said a working group headed by KUB Rao of RBI will shortly be coming out with its report on the ways to deal with the problem arising from high gold imports on macroeconomic front in the form of balance of payments.
He said, while global gold output has stayed stable at around 4,000 tonne per year, the domestic consumption of the yellow metal has doubled to 1,000 tonne annually since 1999 despite a massive rally in the prices.
"More expensive gold is being imported in larger quantities, which is compounding the troubles," he said.
As gold imports touched a record high last year, pushing up the current account deficit to a historic high of
4.2 per cent in the year, the Reserve Bank has unveiled a slew of curbs on gold purchase and financing.
Last fiscal, there was a 39 per cent rise in gold imports and in gross terms, it constituted for 80 per cent of the current account deficit, which reached an all-time high of 4.2 per cent, Mr Gokarn said, adding the net gold imports constitute for 1.8-2.4 per cent of GDP.
This spike in gold demand was in spite of the record price rally that the metal witnessed last fiscal.
It can be noted that in April the RBI brought down the loan to value or LTV that gold loan companies like Muthoot Finance or Manappuram Finance could offer just 60 per cent of the market value, from a high of 85-90 per cent.
In the October 30 credit policy, the RBI also banned banks from funding gold buying by gold loan companies and NBFCs.
Notably, RBI senior most deputy governor K C Chakrabarty has for long been calling for public awareness campaigns to discourage people from snapping up gold. He went on to the extent of saying that the poor never could make money by investing in gold.
In the Budget 2012-13, the government also did its bit by increasing the import duty on the precious metal.
Meanwhile, Mr Gokarn further said that there is no reason as to how investors seeking better returns and looking at gold as a hedge against inflation can be stopped from investing in the commodity.
However, finding ways to reduce the reliance on physical holding is crucial to win over the situation, he added.
Drawing from a report under preparation, Gokarn suggested four new products which could be introduced to arrest high gold imports: a modified gold deposit scheme; a gold-linked account that will act as a demat account; a gold accumulation plan that will work on the lines of the SIP (systematic investment plan) for mutual funds, and finally a gold pension plan that will encourage people having high gold possessions sell and get returns on liquidation over a long period.
Mr Chakrabarty, who late last week got extension till December 31, however, said that the introduction of such products can lead to regulatory overlaps. He added that RBI is in touch with its peers including capital market watchdog Sebi on the issue.
Existing products like the gold exchange traded fund (ETF) are not working as the principal has to make 100 percent back-up of the underlying asset, which demands physical possession by the fund house. He suggested that they may also look at making it into partial holding.
Mr Gokarn said, "There are prudential issues, transparency issues, apart from issues of risk and so on which have some regulatory implications and I think it is important to recognise what product features are permissible, are consistent with the regulatory environment and we have to find a way to balance the two and that is a part of the process."
On the rise in gold prices, Mr Gokarn said the RBI, which bought around 200 tonne in 2008 at around $1,074 an ounce, has seen a 70 percent rise in its investment as gold is now hovering around $1,700 an ounce.