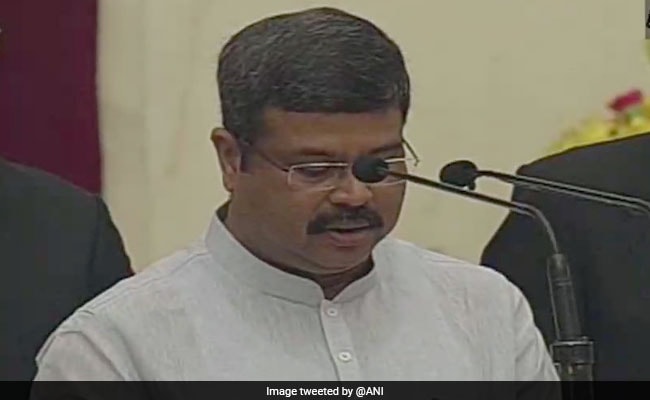 Bhubaneswar:
India needs investment to the tune of $300 billion in the next 10 years to double its oil refining capacity, Union Petroleum Minister Dharmendra Pradhan said today.
"Oil refining capacity in the country stands at over 247 million ton at present and demand for petro products, which is rising rapidly, will touch 600 million ton by the year 2040," Pradhan said, while inaugurating the 22nd Refining and Petrochemicals Technology Meet here.
Noting that the country has built a robust refining and petrochemicals sector over the years, the minister said several brownfield projects are already in the pipeline for creating capacities of around 142 million tons.
Pradhan said two major greenfield projects are all set to be launched to add 69 million ton of new refining capacities soon.
The Barmer Refinery in Rajasthan will be of 9 mtpa, while the West Coast Refinery and Petrochemicals will create 60 million ton capacity.
To achieve the target of 600 million ton capacity, it is necessary to add over 20 million ton almost every year, he said.
"I am confident that the country will march ahead to achieve the goal for which investment to the tune of 300 billion dollars in hydro-carbon sector will be required," the minister said.
Emphasising the need for a state-of-the-art refining and petrochemical industry, he said it is necessary to concentrate on research and development in the public sector.
"I expect much more because I know your capacities. We can do much better. There should also be healthy competition among oil refineries," Pradhan said, indicating that he was not satisfied with the R&D activities.
Asserting that the oil refinery sector will continue to grow despite challenges from increasing use of automation, digitisation, robotics, electric vehicles and artificial intelligence, he said, "We believe in human intelligence and well-trained human resource".
Speaking at the three-day meet, Ambassador of Japan, Kenji Hiramatsu said his country would make an investment of $10 billion in the LNG sector in India, as cooperation and business ties between the two countries are expanding.
Referring to Odisha, Hiramatsu said cooperation between Odisha and Japan would be further strengthened in many areas.
Around 900 oil industry professionals from India and abroad are attending the event, being organised by the Centre for High Technology (CHT), a satellite organisation of Ministry of Petroleum and Natural Gas, in association with Indian Oil Corporation Ltd. The theme of the meet is 'Emerging Trends in Downstream Hydrocarbon Sector'.
(Except for the headline, this story has not been edited by NDTV staff and is published from a syndicated feed.)