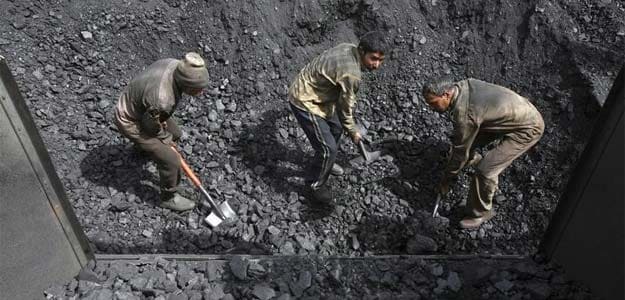 New Delhi: Nearly half of India's coal-fired power stations only have enough stocks to last a week, the power minister said, as the country struggles to connect millions to the grid and wrestles with a growing coal import bill.
Coal imports equate to about one percent of India's economy as state behemoth Coal India, the world's largest coal miner, has failed to raise output fast enough to meet demand.
This leads to frequent blackouts, something new Prime Minister Narendra Modi is keen to fix soon but which will raise coal shipments from countries such as Indonesia, Australia and South Africa. Coal fires more than half if India's electricity.
Power Minister Piyush Goyal said on Monday 26 out of 100 coal-based power plants in India had "super critical coal stock" - enough to meet requirements for less than four days.
A total of 44 plants, including the super critical ones, have "critical coal stocks" sufficient for less than a week, with the majority in the state of Maharashtra, the home of India's financial capital Mumbai.
"In order to ensure adequate availability of coal, Coal India Limited has been impressed upon to enhance production of domestic coal in the country and power utilities have also been advised to enhance imports of coal," Goyal told lawmakers.
India is already the world's third-largest coal importer despite sitting on the fifth largest reserves, mainly due to delays in securing environmental clearances to add new mines and to build facilities to transport coal from remote mines.
Coal-fired power plants are expected to see demand of 551.60 million tonnes this fiscal year ending March 31, but supply will be limited to 466.89 million, Goyal said.
In April-June, Coal India supplied 88.66 million tonnes to power companies against a target of 101.61 million. Coal shipments rose as a result.
India's imports of thermal coal, used in power generation, rose 11 per cent to 14.77 million tonnes in June, according to a joint venture of Tata Steel and Steel Authority of India Ltd.
Weaker-than-average monsoon rain this year could also encourage coal imports as hydro-electric production is expected to fall.
Copyright: Thomson Reuters 2014