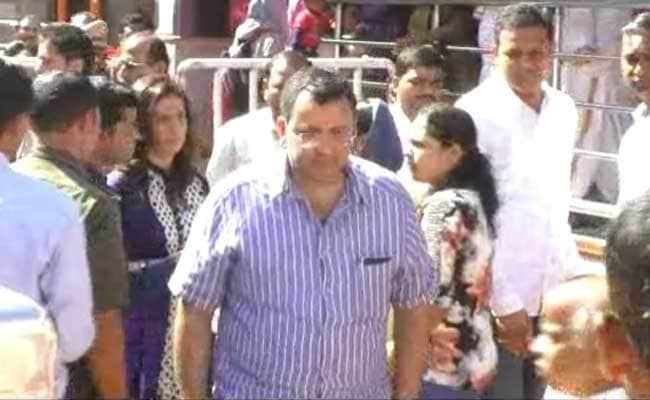 New Delhi:
The National Company Law Appellate Tribunal (NCLAT) today allowed pleas by two Cyrus Mistry firms seeking waiver in filing case of oppression and mismanagement against Tata Sons. It, however, dismissed Mistry's other petition on maintainability saying the firms do not have more than 10 per cent in Tata Sons.
The appellate tribunal has granted waiver in the filing criteria of having 10 per cent shares of the company. It has directed the Mumbai bench of the National Company Law Tribunal to issue notice to the respondents and proceed in the matter.
A bench headed by Chairperson Justice SJ Mukhopadhaya asked NCLT to dispose off the matter in three months. The tribunal had concluded its hearing on July 24 and reserved its judgement. The two investment firms -- Cyrus Investments Pvt Ltd and Sterling Investments Pvt Ltd -- had moved NCLAT over maintainability of their petitions filed against the Tata group and waiver required for it under the Company Act 2013.
The appellate tribunal had heard both pleas together. Earlier, on April 17, the Mumbai bench of the National Company Law Tribunal (NCLT) had rejected the waiver plea filed by the investment firms while on March 6, it had set aside the one over maintainability.
Following that, both the investment firms had moved the appellate tribunal.
The Companies Act mandates that a petitioner should hold at least one-tenth of the issued share capital of a company or represent 10 per cent of the total number of members to file cases alleging mismanagement and oppression of minority shareholders.
Mistry was ousted as Tata Sons chairman in October 24, 2016 and was also removed subsequently as director on the board of the holding company on February 6, 2017.
(Except for the headline, this story has not been edited by NDTV staff and is published from a syndicated feed.)