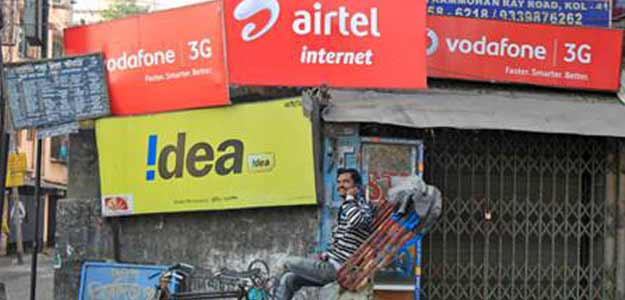 In good news for mobile users, the Telecom Commission has ordered the implementation of nationwide number portability by March 31, according to Press Trust of India.
Once implemented, mobile users will be able to retain their phone number across the country, even if they change operators. For example, subscribers in Delhi will be able to port their numbers to Mumbai or Chennai, or any other part of India on a different network.
Currently, mobile number portability (MNP) is available within the same service area.
The Department of Telecom has set a target date of March 31, 2015 to implement the full mobile number portability (MNP), an official source said.
"The Telecom Commission has accepted TRAI's recommendations on full MNP," the source said.
The panel decision will now be placed before Telecom Minister Ravi Shankar Prasad for the final approval. Under the full MNP, for instance, a subscriber in Delhi NCR will be able to switch to a telecom network in Tamil Nadu or in any of the state or place where he is relocating himself/herself while retaining the same number.
As per the latest data released by the Telecom Regulatory Authority of India (TRAI), about 13 crore people have requested for MNP facility as on August 31.
The telecom regulator in its recommendation on full MNP had suggested to give telecom operators six-month time to make necessary changes in their network from the date the proposal is cleared. The source said that the telecom department will make efforts to get it expeditiously done in about five-month time.
Meanwhile, the Telecom Commission also cleared selection process and payment terms for auctioneer - the agency which will technically operate the next round of spectrum auction process.
The panel has approved DoT's proposal to pay only fix fee to the auctioneer per circle basis. The auctioneer will be selected through tender process and minimum bidder of fix fee will be shortlisted for period of three years.
This decision of the panel will also be placed before telecom minister for final approval. The request for proposal for selection of auctioneer is likely to be issued by first week of November.
The Telecom Commission also cleared DoT's proposal to provide alternate telecom connectivity route through Bangladesh at estimated cost of Rs 19 crore from improving services in Agartala, Tripura and Mizoram.
"Government of India will now discuss with Bangladesh government to lay optic fibre network through their territory which is very small distance. This route will tremendously improve services in Agartala, Tripura and Mizoram," the source added.