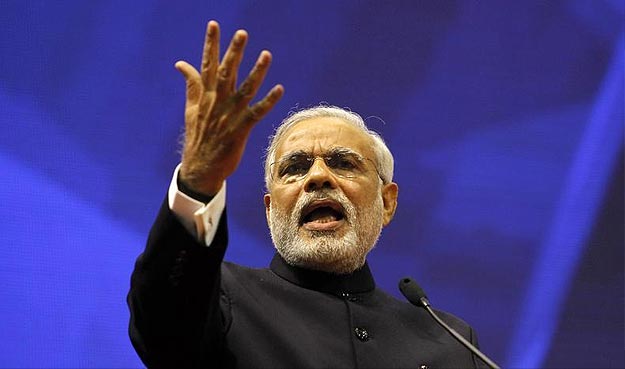 Narendra Modi's attack on the UPA government on economic growth has the Congress and the BJP hurling statistics and words at each other this morning.

First, Finance Minister P Chidambaram accused the Gujarat Chief Minister of "staging a fake encounter with facts" for having said on Sunday that, "the growth rate was 8.4 per cent during the regime of Atal Bihari Vajpayee and it is 4.8 per cent under this (UPA) government."

Mr Chidambaram issued a statement that said, "The average growth rate during Atal Bihari Vajpayee's tenure was six per cent."

"If there was a golden period of growth, it was the five-year period under UPA-I," said the finance minister, in response to Mr Modi saying in his address to NRIs that the "Atal-Advani era was a golden period in Indian history."


Mr Chidambaram also added, "Wonder why Narendra Modi should stage a fake encounter with facts. Ultimately, facts will prevail."
A sharp BJP rebuttal came not from Mr Modi, who has been named the BJP's presumptive prime minister, but senior party leader Yashwant Sinha, who accused the minister of "practicing terrorism with facts".
"Chidambaram is juggling facts, he is taking out averages of growth rates and claiming rate was good (during UPA-I)...Growth rate was 8.6 per cent when we left; today growth rate is 4.8 per cent. Why isn't he comparing that?" Mr Sinha asked.
Yashwant Sinha was the finance minister for most part of the Vajpayee government's six years at the Centre, including the years 2001-02 and 2002-03 that Mr Chidambaram said were, "the two worst years since the turn of the century."