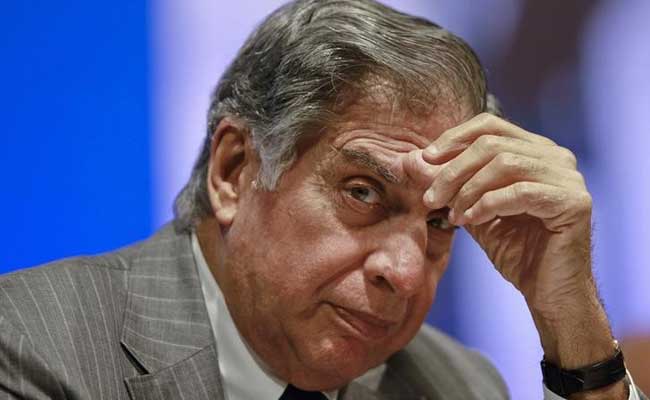 Highlights
Tata Motors relocated its Nano plant in Gujarat in 2008 from West Bengal
Mr Tata's successor Cyrus Mistry had questioned Nano project
Mr Mistry said Nano project was continued only for emotional reasons
Gandhinagar:
With his now ousted successor Cyrus Mistry questioning investments in the Nano project, Tata Group patriarch Ratan Tata today said setting up of the small car factory in Gujarat led to the state becoming a hub of car manufacturing in India.
Calling himself 'Gujarati' while addressing the 8th Vibrant Gujarat Global Summit, Mr Tata also said that people abroad talk of the state and India in the same breath.
"Some years ago when I attended Vibrant Gujarat Summit, I said that if you are not in Gujarat, you are stupid. And some years later with great satisfaction I can say that you are indeed stupid if you are not the Gujarat which is one of the fastest growing state," he said.
He said Gujarat has got its glory because of the vision and execution zeal of Prime Minister Narendra Modi who led the state from 2001 to 2014.
"Some years back I got the fortune and good luck of moving our car factory to Gujarat and soon again with leadership of Narendra Modi, Gujarat has become one of hubs of car manufacturing in India," he said.
Tata Motors had relocated its plant to produce the Nano small car from Singur in West Bengal to Sanand in Gujarat in 2008. The plant began rolling out Nano in 2010, and in December 2015 also started manufacturing non-Nano cars.
However, Mr Tata's successor Mr Mistry, who was abruptly removed as Chairman of Tata Sons on October 24 last year, and had to subsequently resign as director of operating companies including Tata Motors, dubbed Nano as one of the "legacy hotspots" that "has consistently lost value, peaking at Rs 1,000 crore".
Soon after being removed,Mr Mistry stated that Tata Motors should have shutdown the car due to "no line of sight to profitability for the Nano, any turnaround strategy" but "emotional reasons alone have kept us away from this crucial decision".
Addressing the Summit, Mr Tata said Modi's vision has been carried out by his successor chief ministers who have made Gujarat the leading state.
"Today as we approach a new era that Mr Modi is leading, Gujarat will be one of the leading states in the country which ushers in the new India to the world.
"The digital India, the India for defence and aerospace, mining, intellectual leadership and I am extremely proud to be here today," he said. "Thank you Mr prime minister for your leadership."
(Except for the headline, this story has not been edited by NDTV staff and is published from a syndicated feed.)