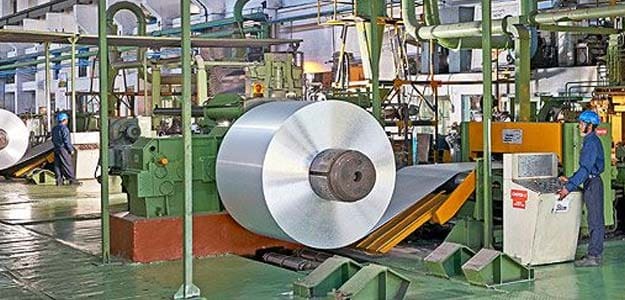 New Delhi
: State-controlled National Aluminium Co Ltd (NALCO) has agreed to buy back 25 per cent of its shares from the government, Mines Secretary Balvinder Kumar told Reuters after a meeting with the company on Monday to discuss pricing.
The buyback, initiated by the Finance Ministry earlier this year, is part of the government's efforts to raise much-needed funds, including by selling shares worth up to Rs 56,500 crore ($8.5 billion) to curb the 2016-17 fiscal deficit.
Mr Kumar, who met NALCO officials in New Delhi alongside bankers from State Bank of India, said the company's board would meet this month to decide the price at which it will buy back the shares.
NALCO stock closed at Rs 46.35 on Monday, valuing the company at around Rs 11,900 crore ($1.8 billion). The government owns 80.93 per cent of NALCO, according to Thomson Reuters data.
If bought back at market prices, the stake would cost $450 million. It is not clear at this stage whether the stock would be held in treasury or cancelled.
The company earlier tried to push back against the Finance Ministry request as it needed money for expansion - including a planned project to set up a smelter complex worth about $2 billion in Iran - and to diversify into sectors such as nuclear energy.
But NALCO chairman Tapan Kumar Chand told Reuters in a text message on Monday the buyback would not affect its growth plans. He did not elaborate.
Export-oriented NALCO is a rare Indian aluminium company managing to make money despite a sharp drop in the metal's prices and rising imports from China that have hurt private competitors such as Vedanta Ltd and Hindalco.
One factor is its easy access to raw materials such as bauxite, an aluminium ore. As a result, until early this year NALCO enjoyed total liquid reserves of about Rs 12,000 crore, around half of that in cash.
($1 = Rs 66.4188)
© Thomson Reuters 2016
(This story has not been edited by NDTV staff and is auto-generated from a syndicated feed.)