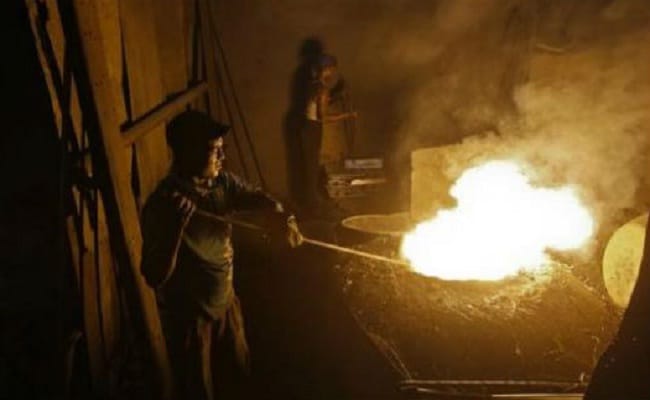 Bhubaneswar
: National Aluminium Company Ltd expects its output to rise 3.5 per cent in the year to March 2017 as it seeks to take advantage of growing local consumption and higher prices, its chairman said on Friday.
The state-run company will end the fiscal year with an aluminium output of 385,000 tonnes, higher than the 372,000 tonnes it produced a year earlier, Tapan Kumar Chand told Reuters.
"Nalco is ramping up this production... to take advantage of growing consumption in the domestic market, and... to take volume variance," NALCO chairman Tapan Kumar Chand told Reuters, explaining that narrow margins have prompted the company to increase volumes to boost profits.
The company expects to increase its alumina output by 9.1 per cent in fiscal year 2016-17 to 2.13 million tonnes and the alumina refinery's capacity utilisation to 93.62 per cent from 85.85 per cent, Mr Chand said.
Alumina, produced from bauxite ore, is the primary input for making aluminium. The process is highly power intensive.
The company had kept its production low previously because the cost of coal to feed its refinery and smelter had risen, Mr Chand said.
But "right now coal is available. You can say sunny days are ahead," he added.
Analysts had been expecting lower energy costs and firm prices to help the company to post better margins and higher revenues in the coming quarters.
Nalco, three-quarters owned by the government, runs a 2.28 million tonne alumina refinery, a 460,000 tonne aluminium smelter and a 1200 megawatt power plant in Odisha.
© Thomson Reuters 2016