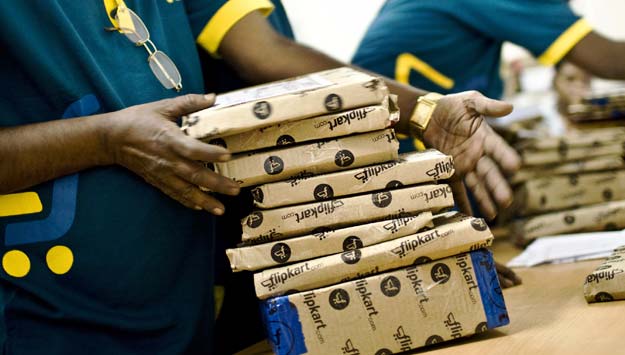 India's biggest fashion retailer Myntra is planning to shut down its website and become an app-only platform in near future, a company spokesperson told NDTV. However, the fashion e-tailer refused to give any timeline.
After the announcement by Myntra to go app-only, speculations have been rife about whether other e-tailers would also follow a similar path.
The big three of India's e-commerce sector - Flipkart, Snapdeal and Amazon - said they don't have immediate plans to go app-only but conceded that they follow a mobile-first approach.
"We are constantly experimenting with various aspects of our service to create the best shopping options for our users," Flipkart said in a statement.
Explaining its rationale of going app-only in the future, Myntra said, "The mobile-centered approach helps in personalising the shopping experience." Also, Myntra gets about 70 per cent of its revenue comes from mobile apps, accounting for about 90 per cent of the e-tailer's traffic.
Another e-tailer Amazon India said it draws about 50 per cent of its traffic from its mobile app.
A recent report from Boston Consulting Group (BCG) suggests that the focus on mobile platform is going to accelerate in the future as more and more first-time users access the internet from smartphones rather than personal computers in India.
"India has skipped the PC phase and moved on to mobile phones. Interestingly, both rural and urban customers are looking for the same things on the internet," pointed out Nimisha Jain, partner and director at BCG.
Around 70 per cent of rural users access the internet from their mobile handsets, the report said.