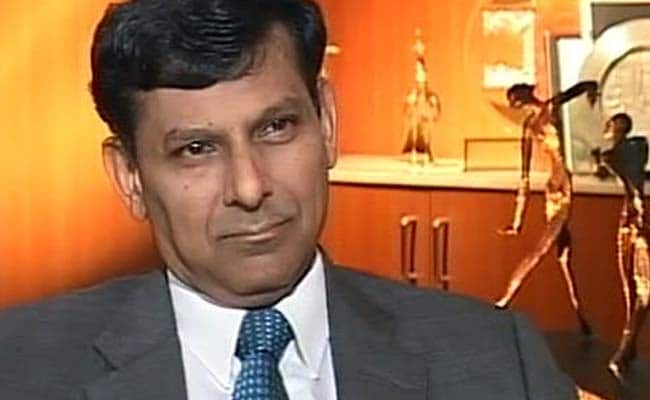 RBI Governor Raghuram Rajan spoke to NDTV's Shweta Rajpal Kohli, a day after the central banker cut repo rate by a more-than-expected 0.50 per cent. The Reserve Bank chief who's often dubbed as a 'rockstar' economist spoke on a variety of topics including the prospect of joining politics,his relationship with Finance Minister Arun Jaitley, on differences with the finance ministry. (
Watch
)
Here are Dr Rajan's top 10 quotes from the interview:
On joining politics:
The key decision-maker is my wife and she said no.
On Finance Minister Arun Jaitley:
We understand each other's positions... Finance Minister and I don't always agree, it's meant to be that way.
On Mint Street-North Block differences:
If we always agree, public should be worried... RBI has to be gatekeeper and sometimes say no.
On PM Narendra Modi:
Mr Modi is an articulate spokesperson for India... What we need to do is back up his visits with action on the ground which reinforces the good impression that he has created.
On his one-liner (I do what I do):
My kids said "Yuck! Dad, you can do better".
On the more-than-expected 0.50 per cent rate cut:
Chorus on rate cuts doesn't change, but our actions change. Our action reflects that a lot changed on global front in last two months
On the China effect:
China's slowdown not an unmitigated blessing but there is a silver lining for India.
On US Fed chief Janet Yellen:
I can just sympathise with her. It's a tough job, with everyone looking at you. If you make a mistake this way or that way, you affect global development.
Message for common man:
We're on the verge of great things, but we cannot assume we're there. Hope the world will be much better for young people than it was for their parents.
On the best job he's had:
Actually the current one (as RBI Governor).