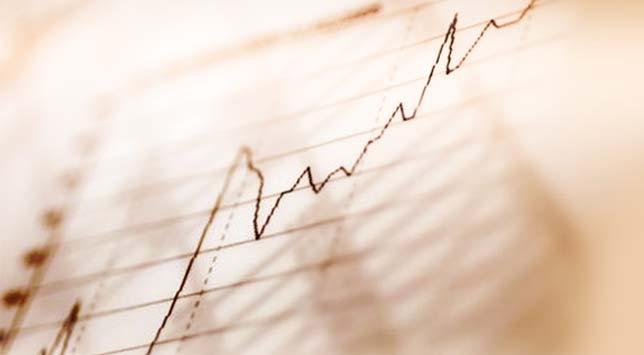 Highlights
"As part of our aggressive expansion plan, wherein we will be adding nearly 1,000 more outlets by the end of the fiscal, we are looking at a private placement of 5 to 6 per cent of the promoters' stake in Muthoot Fincorp, which would get us around Rs 500
Mumbai:
The third largest pure-play gold loan player Muthoot Fincorp, a part of the Muthoot Pappachan Group, said on Tuesday it is looking at divesting up to 6 per cent of its promoter holdings to raise about Rs 500 crore.
"As part of our aggressive expansion plan, wherein we will be adding nearly 1,000 more outlets by the end of the fiscal, we are looking at a private placement of 5 to 6 per cent of the promoters' stake in Muthoot Fincorp, which would get us around Rs 500 crore," Muthoot Fincorp chairman and managing director Thomas John Muthoot told in an interaction.
He also said this will take the group closer to an eventual public issue. However, he did not give a time-frame for going public, as the present market conditions do not entice him to go for a public float.
As of now, the promoters hold complete stake in the non-deposit taking NBFC.
The over Rs 20,000-crore Thiruvananthapuram-based Muthoot Pappachan Group is into gold, auto and home loans, apart from real estate, hospitality, power generation and IT.
However, lending against gold is its core business, the book value of which now stands at Rs 6,500 crore.
As part of the expansion, the flagship brand will have 2,600 outlets by the end of this March, up from 1,650 now, Muthoot said, adding altogether there are 2,853 branches under work now.
To a question on the geographical spread of this expansion, Muthoot said "most of them will come up in the rural and semi-urban areas, primarily in Bengal, Orissa, Madhya Pradesh and Uttar Pradesh."
Currently around 70 percent of its 1,650 branches are located in its home state Kerala, he added.
On plan for the commercial banking space, as it holds a tad over 3 percent in the trouble-stricken, Catholic church promoted Catholic Syrian Bank based in Thrissur, Muthoot said, this is purely an investment as the shares are available very cheap in the open market.
He also said the group has no plans to apply for a banking licence.
"We are good at what we are doing in the gold loan business. So,we don't want to get into something very new. Our holdings in the CSB is purely for investment, as I think it is worth the value," he said.
Though he refused to share the value of his investment in the troubled bank, it is learnt that the Group recently paid Rs 175 a share.
Unlike its bigger rivals like Muthoot Finance, which used to be a sister concern before the promoter brothers parted ways some years back, and Manapuram Finance, which charges interest of only 12 percent per annum for gold loans, Muthoot Fincorp, which has over 6 percent market share among the organised players, has a flat 24 percent interest rate structure.
Explaining the rationale, he said the rivals are doing marketing gimmick and offer very low value to the pledged gold, while his group offers the highest value now of Rs 1,800 a gram.
Muthoot also admitted the cost of his funds have gone up in the recent past after the Reserve Bank recently asked banks not to classify loans to gold loan companies as priority sector lending.
"Following this our cost of funds have gone up by 1 to 1.5 percent, which will impact our margins too. At present our margin is at 5 percent," he said.
In the hospitality business, it has four properties now, out of which three are functioning. While the a five-star deluxe Kovalam property is being managed by the Taj Group, the Thiruvananthapuram property in the five-star category is being managed by the Hilton Group.
It also has a five-star property coming up at Kakanad in Kochi, which will also be managed by the Taj Group, Muthoot said.
The group also runs an MFI, called Mahila Mitre, which is primarily targeted at the lower income women, and has a loan book of Rs 103 crore.