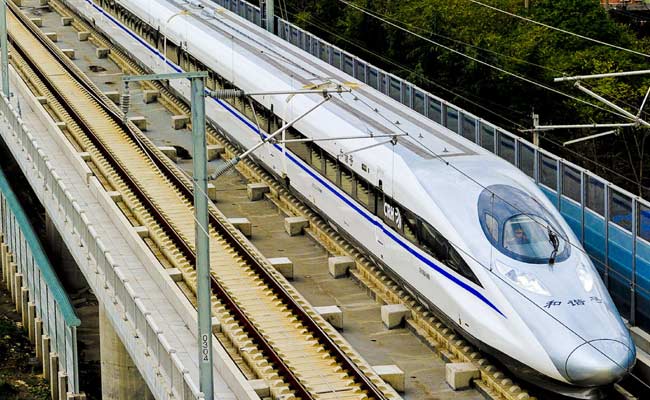 Mumbai Ahmedabad Bullet Train Project: The aerial light detection and ranging survey (LiDAR) survey for capturing the data related to the vertical profile of the Mumbai-Ahmedabad high-speed rail corridor started on March 8. According to a statement by the National High-Speed Rail Corporation Limited (NHSRCL), responsible for developing the country's first bullet train project, the study will help to set the vertical ground profile along the alignment, which will form the basis for the subsequent design (including the pier design) along the high-speed rail corridor. (Also Read: Delhi-Varanasi High-Speed Corridor: Laser Technique Adopted For Ground Survey )
According to the statement shared by NHSRCL, the aerial LiDAR-based survey, with the LiDAR equipment and high-resolution camera mounted on an aircraft, can cover 200 kms alignment in one day. The required data is expected to be captured in two flights over three to four days. The ground survey is a crucial activity for any linear infrastructure project as it provides details of areas around the alignment, which forms the basis of design for the corridor.
Through this device, the survey provides accurate details of areas around the alignment as needed. The technique uses a combination of GPS data, laser data, flight parameters, as well as actual photographs to provide correct survey data for conducting studies.