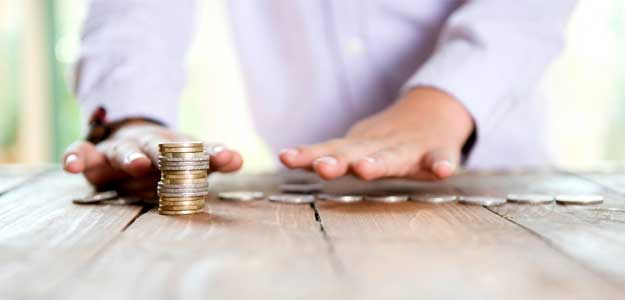 New Delhi
: The Ministry of Finance on Tuesday said banks will disburse credit to tune of Rs 1.22 lakh-crore to small and marginal entrepreneurs during the current fiscal under the Pradhan Mantri Mudra Yojana (PMMY).
Public sector banks are expected to disburse Rs 70,000 crore and private sector and foreign banks Rs 30,000 crore, while the regional rural banks have a target to disburse Rs 22,000 crore.
"All together, the target for loan disbursement under the PMMY for 2015-16 is fixed at 1,22,000 crore," a finance ministry statement said. As of November 25, the total amount disbursed under the PMMY is Rs 45,948.28 crore.
In the Union Budget 2015-16, the Finance Minister proposed to create a MUDRA Bank.
The PMMY was launched by the Prime Minister in April this year to provide formal access to credit for non-corporate small business sector.
Any Indian citizen - who has a business plan for a non-farm sector income generating activity such as manufacturing, processing, trading or service sector and whose credit need is less than 10 lakh - can approach either a bank, MFI, or NBFC for availing of MUDRA loans under the PMMY, it said.
With regard to PM's Jan Dhan Yojana, the statement said that the banks have opened 19.21 crore accounts under the scheme with deposit of more than Rs 26,819 crore.
Two lakh account opened per day and Rupay cards issued to 16.51 crore customers, it said. As of November 13, 2015 more than 45.98 lakhs accounts have been offered overdraft facility.
Out of these, overdraft facility has been availed by 8.86 lacs account holders amounting to Rs 124.95 lakh, it said.