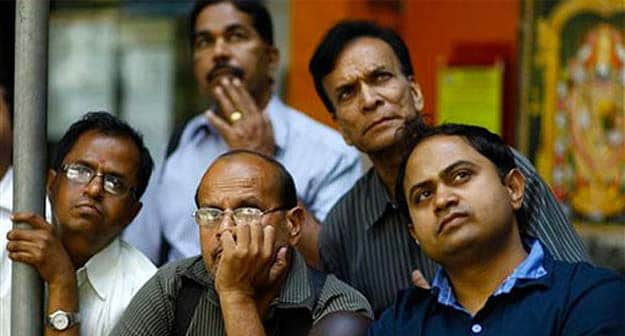 Shares of companies having significant revenue exposure to the eurozone fell sharply on Monday as chances of Greece exiting the Euro zone increases with Greece set to default on its debt payment.

Tata Motors and other auto ancillary companies like Motherson Sumi Systems and Bharat Forge fell 3-8 per cent each.

The Greece exit will lead to further depreciation in the value of Euro.

Analysts say auto ancillary companies like Bharat Forger and Motherson Sumi have significant revenue exposure to the euro zone and the Greece exit will impact the revenue of these companies and further depreciation of euro will also result in currency translation losses for these companies. Bharat Forge plunged as much as 8 per cent to Rs 1026.80, while shares in Motherson Sumi Systems fell as much as 3.5 per cent.


Tata Motors shares also fell over 4 per cent to an intraday low of Rs 419 as Greece exit will have a mixed impact on the company. Depreciation of euro although will lead to currency translation gains for the company but its volumes will be significantly affected by this, which will impact its overall revenues, analysts say.
Similarly IT outsourcers having significant exposure to the Euro zone also came under selling pressure today. Tech Mahindra having the highest revenue exposure to the euro zone fell as much as 3.5 per cent. Other IT outsourcers like HCL Tech, Infosys, TCS and Wipro also fell between 0.5-3 per cent on their revenue exposure to euro zone.