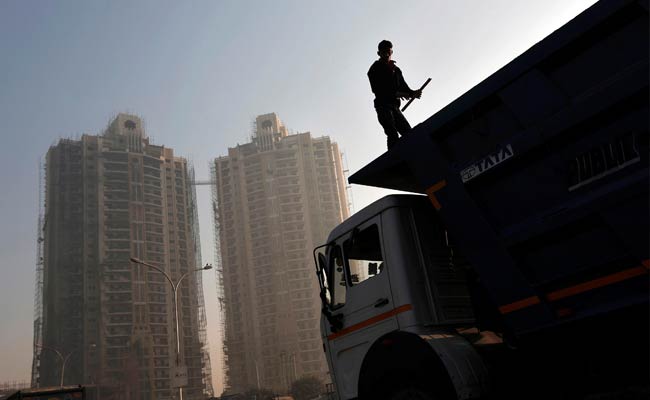 Moody's Investors Service on Friday upgraded India's sovereign rating after a gap of 13 years. Rupee, bonds and stocks rallied after the ratings upgrade. Even as most investors, fund managers and CEOs gave a thumbs-up to the move by the global agency, some differed. The credit ratings agency raised India's rating by one notch to Baa2 from Baa3. Moody's also revised its outlook on India to 'stable' from 'positive', citing the series of reforms that the government has undertaken. Moody's had in January 2004 revised the rating on India to Baa3 from Ba1.
Here's what India Inc. said about Moody's ratings upgrade:
Sunil Bharti Mittal, founder and chairman, Bharti Enterprises, said that the upgrade "underlines the efficacy of the bold structural reforms." "It clearly shows that the economy is turning the corner and poised for a big leap forward, highlighting the immense potential that India offers as a global investment destination. More importantly, it also emboldens the government to stay true to the path of strong and transformational reforms in the coming days," he added.
Terming the ratings upgrade by Moody's as a "positive measure", SBI (State Bank of India) chairman Rajnish Kumar said it will make foreign funds cheaper for both corporates as well as his bank. "The cost of foreign borrowings will automatically come down, which in itself is a big benefit for the country. In fact, always the question was why the rating upgrade wasn't happening," said Mr Kumar.
Nilesh Shah, managing director, Kotak Mahindra Mutual Fund, said that that Moody's upgrade is a "recognition for recent economic reforms in India'. "Moody's mood changes to upgrade India rating. Recognition for recent economic reforms in India & 5000 year track record of no default. Let's hope that poor standards also gets richer," Mr Shah said on Twitter.
G Chokkalingam, Founder and Managing Director, of Equinomics Research and Advisory, said that the move is a big positive for the Indian economy. "It will boost the inflow of foreign direct investment and is good for equities and the exchange rate."
However, there were some experts that differed.
Arvind Chari, Head, Fixed Income & Alternatives,Quantum Advisors, said the ratings upgrade seems to have come at a wrong time as the government is facing pressures on the fiscal front. Ratings changes are very slow, infrequent and at most times move with a lag to market expectations, he said.
"Markets should worry that the government now having received the ratings upgrade, may actually slacken and relax its commitment to reducing fiscal deficit, as per the stated plan - especially, at a time when investors seem to be worrying about the same as reflected in the increase in bond yields of more than 50 bps since August 2017,"said Mr Chari.
Radhika Rao, an economist at DBS, felt that Moody's upgrade may not be seconded by other global agencies like Standard & Poor's and Fitch Ratings. "We don't think the other two global rating agencies - Fitch and S&P - will follow up in a hurry, based on their cautious rhetoric," she said, noting their concerns on "weak" state and central government finances.
Mr Chokkaligam felt that the government may not compromise on the fiscal deficit but 'should put in more stimulus' in the economy.