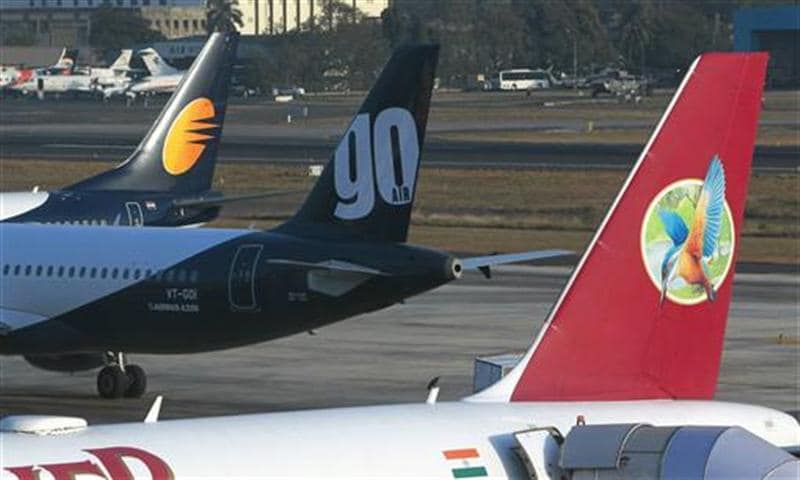 Highlights
A comparison of average domestic fares prevailing in some countries for air travel above 2,000 km showed that those in China were higher than in India by 87 per cent, those in Australia by 182 per cent, in Canada by 162 per cent and in the US by 119 per c
New Delhi:
The Indian Meteorological Department (IMD) has forecast an average monsoon in 2012, retaining its earlier forecast in April.
CLASSIFICATION
An average or normal monsoon means rainfall between 96 and 104 percent of a 50-year average of 89 centimetres during a four-month season from June, India's weather office says. Rainfall below 90 percent of the average is considered a drought.
ARRIVAL
The monsoon season starts with the arrival of the rains on the southern Kerala coast around June 1. Its progress triggers planting of summer crops.
PROGRESS
After hitting the south coast, it takes about a week to cover the coffee, tea and rubber growing areas of south India. It spreads to the rice areas of eastern parts in the first 10 days. It usually covers half of the country in the first fortnight and enters the oilseed-producing areas of central India in the third week of June. Cotton areas in the western region get rains by the first week of July. It covers entire country by mid-July.
Half of India's farm output comes from crops planted during the first half of the June-September season.
Here are some facts on the monsoon and its impact:
CROPS
RICE -- Farmers sow paddy at the start of the monsoon in June and the key areas are in the east and south. The crop is heavily dependent on rains for irrigation.
A bumper harvest last year led the government to lift a four year ban on exports and rainfall within the average will erase any chance of a return of the export ban for the world's second largest producer of the grain after China.
SUGARCANE: An average monsoon will help the world's top sugar producer after Brazil to keep its free export policy on sugar in the new season from October 1.
OTHERS: Corn, lentils, oilseeds and cotton -- important crops in western and central India -- have some dependency on the seasonal rains. India remains a net importer of lentils and cooking oils and domestic output can alter overseas purchases. An average rainfall could allow the world's second biggest producer of cotton continue with its free policy on overseas sale.
ECONOMY AND MARKETS
-- The monsoon rains are vital for farm output and economic growth in India, the world's second-biggest producer of rice, wheat, sugar and cotton. Farm sector shares for about 15 percent of India's nearly $2 trillion economy, Asia's third biggest.
-- India is largely self-sufficient in major foodgrains such as rice and wheat, but drought can send the country to global markets. In 2009, India had to import sugar, sending global prices to record highs and pushing up inflation.
- Higher farm output would rein in food prices and help the government to take steps to cut the fiscal deficit and farm subsidies. India's food inflation rose to 10.66 per cent in May from 10.18 per cent in April, latest figures show.
-- A stronger economic outlook can lift sentiment in equity markets, mainly of companies selling products in rural areas, including consumer goods and automobiles.
-- Monsoon rains impact demand for gold in India, the world's top consumer of the metal, as purchases get a boost when farming incomes rise amid high crop output.
IRRIGATION, POWER
-- Monsoon rains replenish reservoirs and lift ground-water levels, allowing better irrigation and more hydropower output.
-- Higher rainfall can cut demand for subsidised diesel, which is used to pump water from wells for irrigation and makes up for about 40 percent of India's oil products demand.
Copyright @Thomson Reuters 2012