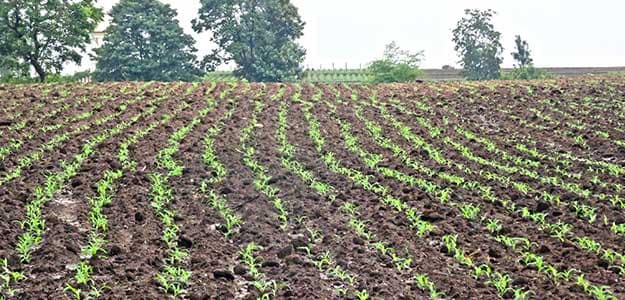 Mumbai: India's crucial monsoon rains are expected to be above average in 2016, the weather office said on Tuesday, easing fears over farm and economic growth after two straight droughts hit rural incomes and agricultural output.
Soumya Kanti Ghosh, chief economic adviser, State Bank of India, Mumbai:
"If the second forecast is larger than the first, which is usually the trend, then it will have a bigger positive impact on growth and inflation. Better monsoons will mean greater purchasing power for rural economy which will then have a multiplier effect on growth through consumer durables demand in the economy and investment growth will not be far behind."
"Also, food prices will then remain benign and if the June forecast reinstates the initial forecast, and the spatial distribution shows better pulse production which has been a big contributor to headline inflation, then scope for rate cut in RBI will increase going ahead."
Gaurav Kapur, senior economist, Royal Bank of Scotland, Mumbai:
"The forecast of a better-than-normal monsoon is a welcome development coming after two years of drought and considering the state of the rural economy and the impact on food inflation. If indeed we end up having a better-than-normal monsoon, and spatial distribution of monsoon and production indicators point to a normal year, then RBI's comfort for another rate cut will increase."
"Monsoon has a big linkage effect on not only rural income but overall growth and inflation and if we have another sub-par monsoon, then contribution of farm sector to GDP will be near zero."
U S Awasthi, managing director, Indian Farmers Fertiliser Cooperative Limited, New Delhi:
"Fertiliser consumption will improve in 2016/17 season, especially due to better demand for winter-sown crops like wheat. Imports of fertilisers will not rise despite good demand as we have ample inventory. The drought had squeezed sales last year."
Indranil Pan, chief economist, IDFC Bank Ltd, Mumbai:
"I was expecting a lower monsoon forecast. However, this is just the first estimate and we need to see the second estimate, which will be closer to the monsoon time, for clarity on its impact on growth and inflation. I don't expect any change in RBI's policy stance based on this monsoon forecast as they have just lowered the interest rates and will wait the second round of forecast."
Vandana Bharti, associate vice president, SMC Global Securities Ltd, New Delhi:
"This year's rainfall is crucial in bringing down prices of some commodities like pulses. Timely and well-spread rainfall can moderate imports of pulses and edible oils. It will also help in maintaining exports of rice, cotton and sugar."
Ashok Jain, president, Bombay Sugar Merchants Association, Mumbai:
"Good rainfall will help farmers in raising the area under sugarcane for 2017/18 crushing season. It will also improve yields of standing crop, but the shortfall will remain in 2016/17 due to last year's drought."
© Thomson Reuters 2016